Children tend to develop an interest in music and dance from an early, most do even before they start to walk!
Posted on
8 April 2018
|
Last updated on 24 October 2018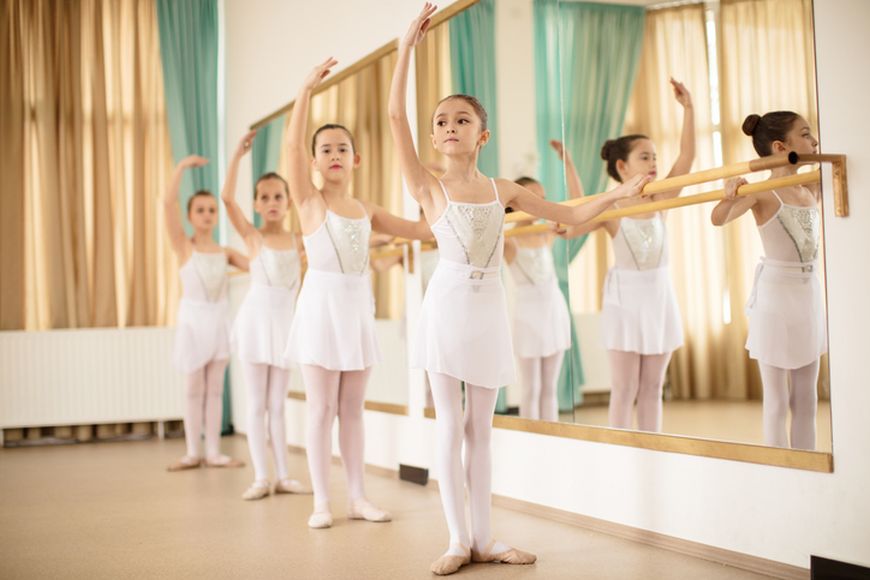 Looking for music classes for kids in Dubai? Why not enroll them in ballet classes. Plenty of research supports the fact that learning ballet from an early age yields better results and success in the long-term. But the big question that goes through the minds of parents is 'how young is too young'?
Enrolling your child in a pre-ballet class is one of the best ways to support their interest. Plenty of ballet institutes offer pre-ballet classes for children over the age of three. Such classes introduce children to the basics of sound, rhythm and movement in a fun and friendly environment.
Such classes encourage children to cultivate their passion for dance and ballet in an imaginative and inspired environment. Children will also be able to develop essential social skills by taking part in group activities from such an early age. Also, developing a routine from an early age will have disciplinary benefits on them.
It's also important to note that the viability of ballet classes depends on a three year old's individual ability to grasp the dance subject. Some children lack the attention span or skill for ballet classes, so it's advised to wait for them to turn a year or two older. This decision is solely based on parents and the teacher to consider.
SEE ALSO: Ballet Classes in Dubai: 4 Ways to Boost your Fitness Level with Ballet Training
A large number of children enroll into ballet institutes between the age of four and eight. This is usually the age the child is better able to concentrate and learn more efficiently. This age is also the best to work on a child's posture and to start teaching standard ballet positions. Advantages of ballet classes at this age are great and will further enhance a child's various development areas.
Taking up ballet classes from an early age, helps in improving a child's concentration, focus and discipline. Keeping in line with other physical exercises and activities, dance lessons instill a healthy lifestyle and attitude that will help the child in his or her lifetime. Plenty of evidence also suggests that children who regularly partake in physical activities of any form perform better at school and are overall better behaved.
SEE ALSO: 7 important Tips to Help You Choose the Best Ballet School in Dubai
Taking up ballet classes or other form of dance from an early age give children the opportunity to perform better in public settings and in front of their peers. Being part of ballet classes at an esteemed ballet institute also gives children a sense of achievement in their daily lives and goes on to boost their confidence.
The right age for beginning ballet classes differs from child to child. The age generally ranges between three years of age to ten years of age. Even if your child is over 10 years, your child can still take classes at a ballet institute and go on to have an esteemed and celebrated career.
It is never too late to encourage your child to take dance or music classes in Dubai. Enroll your kids at ballet classes in Melodica Music Institute today.