Research has proved that engaging a child in pretend-play in their early years benefits their development greatly.
Posted on
18 July 2017
|
Last updated on 30 January 2018
Pretend play or make-believe play, reflects a critical feature of the child's
emotional and social development
. Although it may seem like a break-time activity or something children do for fun, it's learning benefits include an increased grasp and interest towards math, science, social studies and language. 
Roleplaying is introduced to children at an early age when their imagination is at its peak and inhibitions are practically unknown. This liberated sense of self is handy to fully absorb the many benefits of pretend-play. It is also a safe and realistic introduction to the 'real world' and possibly the best way to prepare children for real-world scenarios.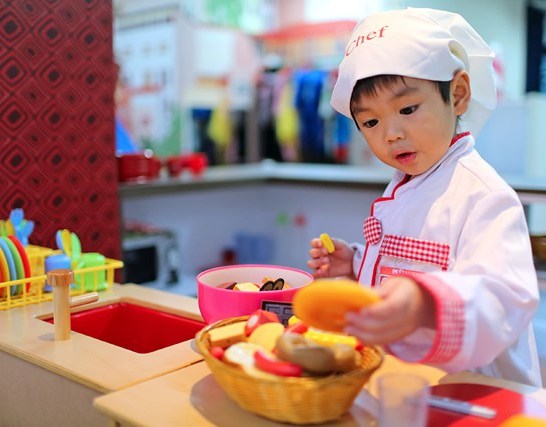 It allows the expression of both positive and negative feelings, and the modulation of affect, the ability to integrate emotion with cognition. Taking on different roles allows natural opportunities of communication, problem-solving, and empathy.
---
You might also be interested in...
---
10 ways how role-playing can benefit children
Develops communication and language skills
Allows children to act out and make sense of real-life situations
Allows children to explore, investigate and experiment
Develops social skills as children collaborate with others
Encourages children to empathises: by taking on the role of character teaches children an understanding of different perspectives.
Helps children learn about different cultures
Encourages children to express their ideas and feelings in a relaxed environment
Develops children's awareness of themselves and others
Gets children learning more as learning is disguised as play
Sparks creativity and imagination
How adults can help
Adults - both parents and teachers - can help a great deal in 'setting the stage' for a child's pretend-play activity. It is best to give children the authority to pick and choose their characters, develop them and most importantly, participate along with them so it gives them the feeling that they are appreciated and that their ideas matter.
It may seem frivolous to some, but roleplaying is a key element of preschool children and this early-on training can facilitate better cognition and empathy in children. 
 
At Kids Cottage, we are keen on having a schedule that includes a built-in natural 'pretend play time', where children can get together and explore an infinite amount of possible combinations of ideas, emotions, and perspectives.