Aesthetica clinic in Dubai are offering exclusive special packages this Ramadan, read on to find out more...
Posted on
8 May 2019
|
Last updated on 2 September 2019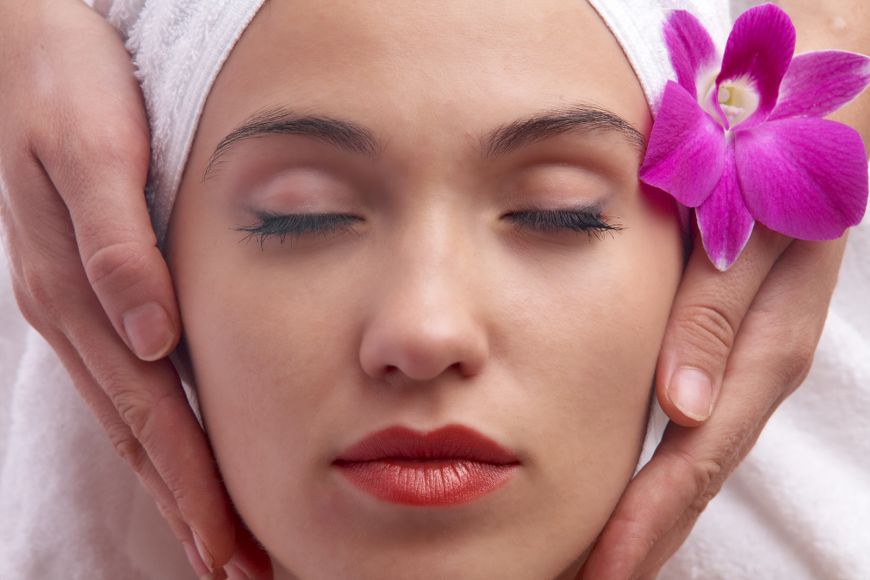 This Ramadan in Dubai, make the most of the exclusive Ramadan packages that Aesthetica Clinic in Dubai has on their various cosmetic treatments.
Improve your skin's texture with a Celebrity Glow Facial or improve the look of your acne with a Glow Boost Facial Rejuvenation, this month target your various beauty needs with the following beauty offers in Dubai.
Read on below to find out more about the cosmetic treatments:
1. Cinderella Facial
Treatment: Thermal Detox peel based on charcoal + Anti-aging flash ampoules product for skin maintenance (facial peel packaged with instant skin firming product)
About Thermal Detox Peel: A rich charcoal-based multi-functional peel for skin hydration and radiance. This innovation in peels delivers a skin rejuvenating, detoxifying treatment in just 30 minutes, with active ingredient charcoal absorbing excess oil in the skin. The peel combines a bubbling action which deep cleanses and exfoliates skin, removing environmental aggressors and impurities, with a thermo-sensory mechanism. This creates a warming sensation boosting blood circulation and oxygenation of the skin cells.
About Anti-aging flash ampoules for instant skin firming: Mesoestetic Anti-aging Flash Ampoules is an anti-aging treatment indicated for photo aging skin. It is intended to treat wrinkles, lack of luminosity and loss of firmness.
2. Celebrity Glow Facial
Treatment: AFT facial + Vitamin C Spray (Laser facial packaged with instant skin firming product)
About AFT Facial: This laser treatment is specifically designed to dramatically reduce the appearance of sun damage, red spots and blemishes, rosacea, broken capillaries (including spider veins), acne scarring, and age spots (brown spots).
Vitamin C Spray: Vitamin C boosts your skin's collagen production to give you firmer, more plump skin and smooth out fine lines and wrinkles. The antioxidant properties of vitamin Chelp fight free radicals and damage caused by UV radiation. The result is anti-aging action for younger-looking skin.
SEE ALSO: Seeing Double? Say Goodbye to Your Double Chin with Laser Lipo
3. Glow Boost Facial Rejuvenation
Customised Treatment: Mesotox one session + Botox
About Mesotox is a diluted Botox® injection for improving the health and the appearance of skin. It controls acne by decreasing oil production. It can also diminish fine lines with natural-looking results.
Botox® for wrinkles is the most common non-surgical cosmetic procedure in the world and Dubai today. It has become the most popular treatment for reversing the visible signs of ageing. Botox® injections temporarily weaken the muscles that cause wrinkles. When the muscles are weakened, the skin is smoothed and the wrinkles disappear.
#BEGORGEOUS INSIDE OUT WITH ANTI-AGING AND FUNCTIONAL MEDICINE
FREE CONSULTATION
1. Hydration Package

Details: 4 sessions of Hydration IV at a special price
2. Detox Package

Details: 4 sessions of Detox IV + Free Oligoscan (checks for heavy metals and mineral deficiency in the body) at a special price
3. Gut Health Package

Details: Gut Health IV + Food Intolerance Test at a special price
Terms and conditions apply:
1. Special price on listed treatments only
2. Prior appointment required and client must call the clinic to make an appointment to serve them better
3. This discount cannot be used in conjunction with any other promotional offers or discounts
4. Discount applicable on total amount excluding VAT
5. Discount valid from May 6, 2019 until June 4, 2019