Elite Plastic & Cosmetic Surgery Group, Located in Dubai Healthcare City, Dedicated to Healthcare Excellence & Patient Care
Posted on
5 March 2014
|
Last updated on 30 January 2018
Elite Plastic & Cosmetic Surgery Group is headed by Dr.Allen Rezai, a leading Consultant Plastic & Reconstructive Surgeon of international renown, who has for many years led a distinguished career both from his well-known clinic in Harley Street, London, UK and worldwide. His unparalleled academic record is equaled by his surgical skills, breadth of experience and unique ability to achieve the most natural results for which he is justifiably renowned. A steady flow of enquiries from the Middle East prompted Dr Rezai and his team of experts to open a clinic at prestigious Dubai Healthcare city, to better serve their patients in the region.
Our practice specialises in the most advanced techniques in Cosmetic, Reconstructive and Non-surgical Anti-aging Procedures. We have a strong belief in proposing the least invasive procedures possible to achieve the best results by offering state of the art techniques and proven procedures.
Our highly qualified and experienced Team embodies skill, artistry and professionalism and believes in providing our patients with the highest quality of care, safety and outcome. We believe not only in educating each one of our patients as to what is available and appropriate, but also in formulating a customised plan for each individual.
To view Before & After photos, read our Patient Testimonials and Feedback, or to Sign up to our FREE Newsletter,  click on the relevant image below:"
Our services include but are not limited to:

Facial Surgery
"The ultimate effect of facial surgery is not to change your appearance, but to make you look as rested and naturally youthful as possible" EPCSG.
• Traditional & Endoscopic Facelift/Brow lift
• Neck lift with Liposuction to Chin
• Eyelid Surgery (Blepharoplasty)
• Ear Correction (Otoplasty)
• Nose Reshaping (Rhinoplasty)
• Chin/Cheek enhancement using implants
• Facial Fat Grafting
Body Contouring
"
Body Contouring Surgery is of increasing interest to patients who have lost weight, want their pre-pregnancy bodies back or just want rid of localised fat. Our procedures utilise various techniques which allow us the flexibility to tailor the best treatment option to suit you.
" EPCSG
• Liposuction/Lipoplasty
• Tummy Tuck (abdominoplasty
• Other Body Lifting Procedures
Breast Surgery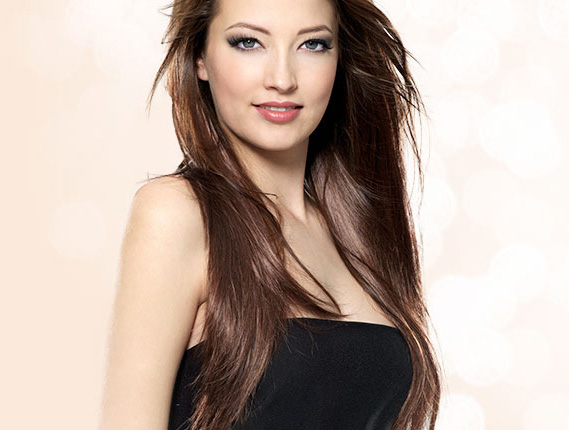 "
Breasts are one of the unique defining features of being female and can significantly impact one's appearance and body image. We advocate a natural appearance, one in which the breasts look and feel natural
" EPCSG
• Breast Enlargement
• Breast Uplift (Mastopexy)
• Breast Uplift with Implants (Augmented Mastopexy)
• Breast Reduction
• Nipple Areola Reduction
• Male Chest Reduction (Gynecomastia)

Breast Reconstruction
"
Breast Reconstruction is performed to rebuild a woman's breast following a mastectomy for cancer, trauma or congenital deformity.There are number of options available today to make a woman feel better about her appearance. Our Expert Team, highly experienced in the advanced microsurgical techniques offer Patients the silver lining of physical restoration.
" EPCSG
• Free Flap Breast Reconstruction post Mastectomy 
• Pedicle Flap Breast Reconstruction Post Mastectomy
• Breast Reconstruction with Implants
• Nipple Reconstruction
• Tuberous Correction
• Poland's Syndrome Correction

Non- Surgical, Anti-Ageing / Rejuventation Treatments
"
Whether you need treatment for fine lines, wrinkles, aging skin, moles or lesions, you can rest assured that our highly qualified and experienced team of specialists are dedicated to making your journey with us the most easy, safe and effective experience for a new and improved you.
" EPCSG
• Botox
• Fillers
• Tear Trough
• Vampire Skin Rejuvenation (PRP)
• 8 Point Facelift
• Various strength Skin Peels
• Excessive Sweating
• Thread vein Removal
• Tailor-made Rejuvenation packages available following

Laser
"We use a Unique Cooling System with A cutting edge Mixed Technology Laser, which employs both Alexandrite (755 nm) & Nd-Yag (1064 nm) Lasers with separated, sequential or simultaneous emission of both wavelengths for a FAST, EFFECTIVE, PAINLESS & SAFE Treatment suitable for ALL SKIN TYPES." EPCSG

• Laser Hair Removal
• Laser Skin Rejuvenation
• Laser Skin Tightening
• Photo Rejuvenation
• Skin Pigmentation treatment
• Laser Thread Vein Removal
 
---
You might also be interested in...
---
RF & Ultrasound
"Exilis Elite is an exciting new technology that uses Radio Frequency (RF) and Ultrasound energy for body contouring and skin tightening, offering a revolutionary non-invasive form of treatment for the reduction of wrinkles, tightening the skin, reshaping the body and reducing of target fat deposits with long-lasting results." EPCSG
RF & Ultrasound Facial Sculpting proven to:
• Reduce Wrinkles
• Lift Sagging Skin
• Tighten forehead
• Slim & Redefine Jowls
• Increase Collagen Production
 

RF & Ultrasound Body Reshaping proven to:
• Melt fat
• Trim & Contour the body
• Reduce cellulite
• Tighten loose skin
---
Skincare & Cosmetics
"We carry a wide range of quality medical grade skincare products. Regardless of age, prescribed skincare programs benefit all skin types, helping to repair damaged cells, restore their healthy function, and return skin to a more youthful condition. With instructions from our specialist team, you may use many of these products alone or in combination with our surgical and non-surgical treatments." EPCSG
SkinCeuticals
SkinCeuticals focuses on three fundamental elements: prevention, protection and correction. It Prevents signs of premature ageing by neutralising free radicals, Protects healthy skin from harmful UV rays through sunscreen filters and Corrects by reducing the visible signs of ageing to restore a youthful appearance and radiant complexion.
The SkinCeuticals skincare range is based around the powerful skin rejuvenating effects of prescription strength retinol (vitamin A) and the combined protective antioxidant properties of Vitamin C, Vitamin E, Ferulic Acid and Phloretin. Antioxidants provide protection from free radicals that cause damage deep within the skin. Unlike sunscreens that protect skin from UV rays, antioxidants prevent skin damage caused by other environmental aggressors such as infrared radiation, pollution, cigarette smoke, alcohol, and more. SkinCeuticals antioxidants have also been proven to reverse skin damage, including fine lines, wrinkles, and hyperpigmentation.
SkinCeuticals treatments focus on all of the most common skincare concerns we hear about from our patients, such as ageing, dullness, hyper-pigmentation, rosacea, acne, sun damage, dehydrated and sensitised. Most of these are major concerns here in this region, and it's our main priority to provide our patients with the most advanced products & treatments and the best possible Care.
Book a complimentary consultation with one of our experts to discuss your skincare needs and concerns and also to become familiarised with the SkinCeuticals range and see what benefits prescribed skincare routine and clinic–based treatments have for your skin.
Jane Iredale® Mineral Makeup also known as THE SKIN CARE MAKEUP®

The unique properties of Jane Iredale® Mineral Makeup soothe the most irritated skin and allows for complete coverage for skin conditions like acne, rosacea and redness. It is specially safe and effective to apply following treatments like injectable cosmetic procedures, skin peels, laser treatments and even after surgical procedures for camouflaging the initial bruising and scarring.

If you are NEW to Jane Iredale® Mineral Makeup and NEED MORE INFORMATION or If you are a REGULAR USER of Jane Iredale® Mineral Makeup and NEED MORE PRODUCTS visit our clinic in Dubai Healthcare City to see the full range of the makeup line.

For a complimentary consultation call +971 4 431 2396.

Obagi® Medical:

Obagi® Nu-Derm System
Obagi-C® Rx System
Obagi® CLENZIderm M.D.™
Obagi® Essential Products
Obagi® Blue Peel
Obagi® Radiance Peel
Whether you are interested in cosmetic surgery, reconstructive surgery or in having laser rejuvenation, laser hair removal and other non-surgical, rejuvenating solutions, we provide excellent care by combining exceptional skills and techniques with personalised attention to all details and dedication to the well-being of every patient.
At Elite Plastic & Cosmetic Surgery Group, we offer Exceptional & Compassionate care you can trust.