Regular preventative care represents one of the foundations for maintaining health over time
Posted on
6 May 2019
|
Last updated on 7 May 2019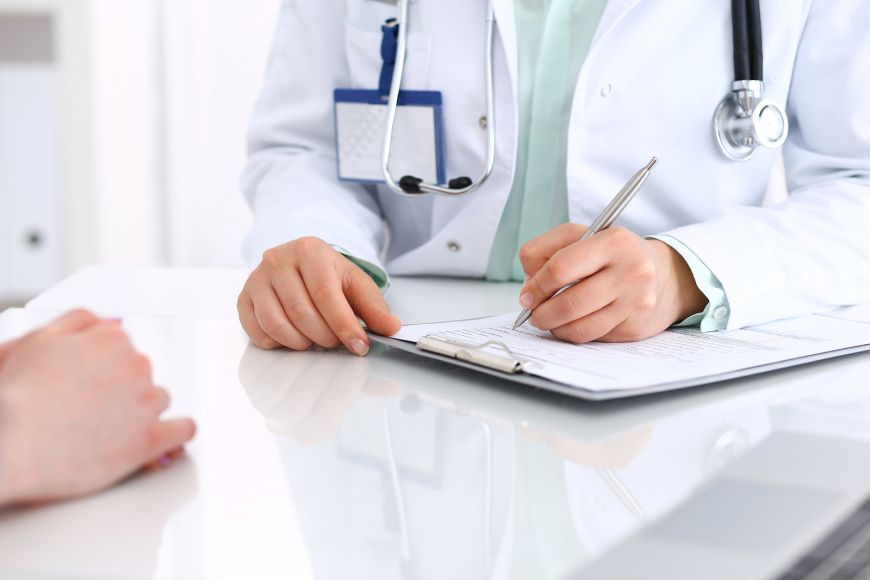 If you wait to visit your gynaecologist only when you have a health concern, it may be too late!
Being a woman, you may view the Pap smear as somewhat of a nuisance, or even a few minutes of panic. This might put you off from getting tested, but here is why you should stop avoiding it and book an appointment now.
Cervical cancer screening is crucial for all women's health. Unlike breast cancer, there is nothing you can do at home to help early detection of cervical cancer. A global health concern and a weighty economical burden, cervical cancer poses as much of a menace to women`s health in the UAE as all over the world.
It is a necessity to raise awareness about the importance of cervical cancer screening, especially in this part of the world where women classically tend to avoid discussing such `private` topics, and how the disease can be easily prevented by taking certain appropriate precautions.
Facts about Cervical Cancer
Despite being one of the world's deadliest forms of cancer in women, it can be easily prevented by regular Pap smear tests, getting Cervical Cancer Vaccination, avoid smoking & adopting healthy life style measures including safe sexual habits.
Many women still put off having the life-saving Pap smear test, and in spite of the recognized benefits of the test, still a small number of women come in for cervical screening.
This can be attributed to lack of enough awareness, financial obstacles, fear of the test, embarrassment, busy schedule and an underestimation of the importance of such tests in thwarting a silent predator known as cervical cancer.
According to the World Health Organization (WHO), regular Pap Smears can help to prevent up to 90% of the most common type of cervical cancer.
A Pap smear is a quick and simple test used to check the health of the cells on a woman`s cervix. Early detection is extremely important since so many women do not report perceptible symptoms until after the cancer has spread to other organs.
Hence the importance of Pap smears that can detect early precancerous changes on the cervix. These changes can be promptly and decisively treated, thus radically reducing the risk of progression to cervical cancer with survival rates exceeding 85%.
Facts about Pap Smear Test
As per the recommendations of the American Society of Obstetricians and Gynecologists (ACOG), women should have a Pap smear every two years starting at age 21 onwards (This varies in different countries).
After 30 years of age, women may reduce the frequency to every 3 – 5 years if they have had three normal Pap smear results in row. Moreover, women over 30 years can also have a separate HPV test in addition to their Pap smear. This test is capable of detecting HPV 16 and HPV 18; two high-risk types of the virus which are usually to blame for the development of cervical cancer.
Deciding on proceeding with this `life-saving` test, here are some valuable information to help you attain the most appropriate results: The presence of any substance in the vagina may reduce the accuracy of your Pap smear result.
You are encouraged to avoid vaginal douching or engaging in intimate contact for two to three days prior to having a Pap smear to enhance results accuracy. It is also preferable not to proceed with Pap smear during your monthly period as this too may be a hindrance to test accuracy.
Pap smear testing is virtually painless and usually done during a pelvic exam. Your cervix will be swabbed with a brush or a special tool known as "scraper" to collect cells from its surface, and then these cells will be sent to the laboratory for analysis and to rule out the presence of any abnormal cells, as mutations might indicate the presence of the human papillomavirus(HPV), which is a main risk factor for cervical cancer.
SEE ALSO: What Parents Need to Know About Kid's Tummy Aches and It's Causes
The Bottomline
Having a measure of control over a health problem is always a valuable advantage to consider. Though cancer is appalling news which touches lives all over the world every day, it is rather comforting to know that, in the case of cervical cancer, there are effective precautions you can take to minimize the risk of it impacting your own life.
Having Pap smears at recommended intervals is one of the most important things a woman can do to protect herself from developing cervical cancer. Women are indeed fortunate that this form of cancer may be preceded by certain tissue changes that can start about ten years before the cancer itself actually develops, and moreover, these changes are relatively easy to discover and treat.
If precancerous cells are detected, you have them removed and thus you prevent them from progressing to cancer. It would be such a blunder therefore to miss the opportunity. Pap smears might not be your most pleasant experience, but who cares — as long as it helps you move forward with good health and confidence.
To book an appointment with Dubai London Clinic press 'Click to Contact' to submit your inquiries.
Authored by Dr. Vandana Bhandula, MD
Obstetrics and Gynaecology Specialist - Women`s Health Expert
Dubai London Clinic Al Thanya Branch
Dubai London Clinic Villa Centro Community Mall
Dr. Vandana Bhandula, MD
Obstetrics and Gynaecology Specialist
Dubai London Clinic Al Thanya Branch
Dubai London Clinic Villa Centro Community Mall