Munich Motor Works in Dubai are offering special discounts on car services this summer
Posted on
12 May 2019
|
Last updated on 15 September 2019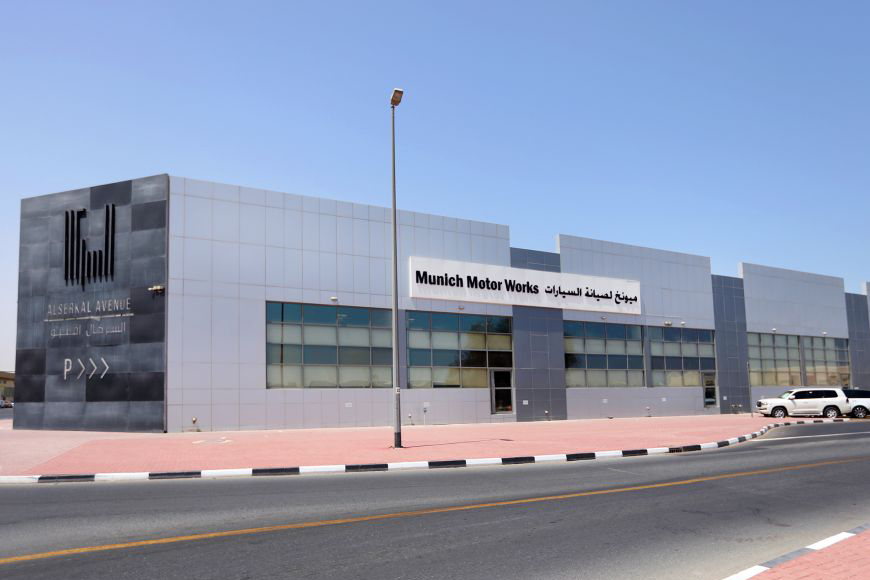 Munich Motor Works are offering some great Service, Maintenance and Car Care packages this Summer.
Established in 2009, Munich Motor Works specialise in Used Car Sales and Servicing of German and Premium European vehicles.
We have built up a solid and trustworthy reputation in the UAE for providing service excellence, a premium customer service and value for money. Our highly trained and experienced Service Advisors provide a friendly and welcoming environment and ensure you receive a customer service second to none.
FREE Safety/Technical Inspection
FREE AC Health Check & Report
*PLUS special discounts for ALL AC repairs
*Valid from the 31st of March 2019 to 30th of September 2019
BOOK NOW to avail the special offers and discounts.
Munich Motor Works is committed to providing an honest and premium customer service to their customers which surpasses their expectations and provides quality and ultimate value for money. Keep reading to know more about their services...
Used Cars in Dubai
All of the Used Cars for sale at Munich Motor Works come with a complete Technical and Safety Inspection as well as their own Comprehensive Warranty that mirrors the Manufacturers Warranty.
German & European Car Servicing in Dubai
If you have any of the following Brands, then look no further than Munich Motor Works for all of your car servicing, body/paint/cosmetic and car care requirements;
BMW, MINI, Rolls Royce, Mercedes, VW, Audi, Porsche, Bentley, Land Rover, Range Rover, Jaguar.
Their highly skilled and experienced team of factory and in-house trained technicians will make sure that your car is returned back to you in first class condition, with all issues fixed and in the shortest possible time.
Car Body Repairs and Paint Centre
We have a state of the art body and paint centre and can do high quality Car Body Repairs, Accident Repairs, Complete Body Painting and Refinishing at very competitive rates.
Whether you're looking to repair any dents, scratches, alloy refurbish or simply looking for that showroom shine. Only the best factory specified materials are used and we do not compromise on safety standards.
Wheel Repairs/Wheel Refurbishing/Wheel Colour Change
We offer a full range of Wheel Repairs, Wheel Refurbishment, Wheel Colour Change and Brake Caliper Painting service in Al-Quoz, Dubai.
Detailing and Polishing
We provide a wide range of detailing services to our customers which suit their budget. If you looking for paint protection, complete detailing, window film/tinting installation, you can be sure that you and your car are in the hands of trusted experts.
Air Conditioning Servicing and Repairs
Driving a car in the UAE means that you MUST have a fully functional, efficient and clean AC system. Most people don't realise that the AC system in your car can carry more bacteria than your bathroom and that it needs to be serviced and 'anti-bacterialised' at least once every 6-months to ensure it is fully functional, cool and germ free.
Failure to service or maintain your vehicles AC system can cause a variety of issues like bad smells and operational and efficiency issues. Bacteria build up can also lead to sore eyes, runny nose, tiredness etc.
Some people have been driving their cars for years without ever maintaining or cleaning their vehicles AC system and the effects of this negligence can have quite a significant impact on general health.
Engine Repairs in Dubai
In addition to all the special tools and equipment required for a technically correct engine repair, experienced technicians are equipped to take care of all minor and major engine repairs.
Safety and Technical Inspection
Munich Motor Works offer a FREE service to ALL of their customers called the Safety & Technical Inspection. It provides a visual inspection and report for all the main safety and mechanical parts of your vehicle including engine, transmission, steering, brakes, suspension, tyres etc. You will be advised if any safety related work is necessary.
Transmission Repairs
Get a FREE inspection report today from the technicians at Munich Motor Works.
Vehicle Appraisal / Pre-Purchase Inspection
If you are planning to purchase a Used Vehicle privately, you should insist on an Independent Pre-Purchase Inspection. It is a great value for money, comprehensive vehicle inspection that checks in detail, the overall condition of the vehicle and comes with a technical report.
Are you interested in knowing more about their services or would like to get a price quote? Then set up an appointment at Munich Motor Works, by clicking here or press 'Click to Contact' to submit your inquiries.