Another Bar, The Newest Cocktail Bar in the Streets of Dubai
Another Bar is created out of the question 'Does Dubai need another bar?' We say 'Yes, definitely!'
Posted on
17 January 2019

Located just down the street from the trendy 24th St., the Asian foodie's haven in Dubai; and on a tiny alley just off of the bustling Market Square, you will find the cocktail lair, that is, Another Bar.
By far the most dapper cocktail bar in the street, Another Bar features 240 sqm of nooks and crannies perfect for cozying up and tasting your way through its killer experimental cocktail menu.
From its warm lighting, weird décor of colorful velvet-swathed cushions, architraves and greeneries, to the trendy groups and dating couples absorbed in lively chatter, it's easy to lose track of the night, sipping away on artisanal cocktails and dancing to another nightlife classics, or whatever the DJ of the night fancies.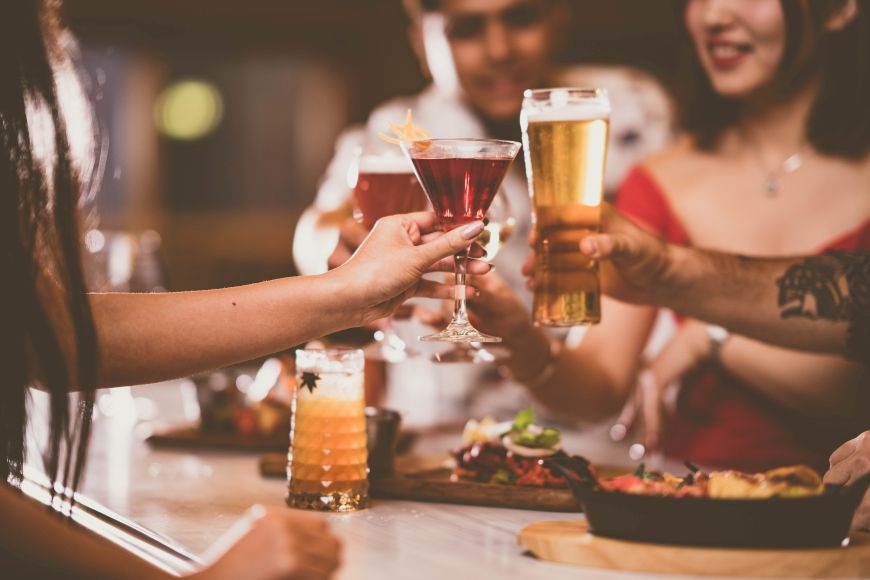 Incredible concoctions are served by the glass on either your classic crystals or on some weird beakers, and the list may or may not change daily, making choosing what to order an almost impossible task. The cocktails here serve a higher purpose. Gone were the days of fulfilling another basic need of quenching thirst. This new drinking den boasts of fresh cocktails created with skill and regarded as art.
A precursor to yet another new trend in Dubai, Another Bar is equal parts weird and wonderful and is no doubt bringing the cool vibe to the chic neighbourhood of 24th St., refining the cocktail culture in the streets of Dubai.
NOW OPEN from noon to 2:00 a.m daily.
Another Bar is located on the 24th floor of Dusit Thani Dubai, Sheikh Zayed Road, Dubai, United Arab Emirates. Call 04 317 4515 for queries or follow @AnotherBarDubai @DusitThaniDubai on Instagram for more deets.