Enjoy Al Fresco Dining in Dubai at Le Méridien Village Terrace
Experience a Dubai-style brunch every night of the week!
Posted on
11 October 2018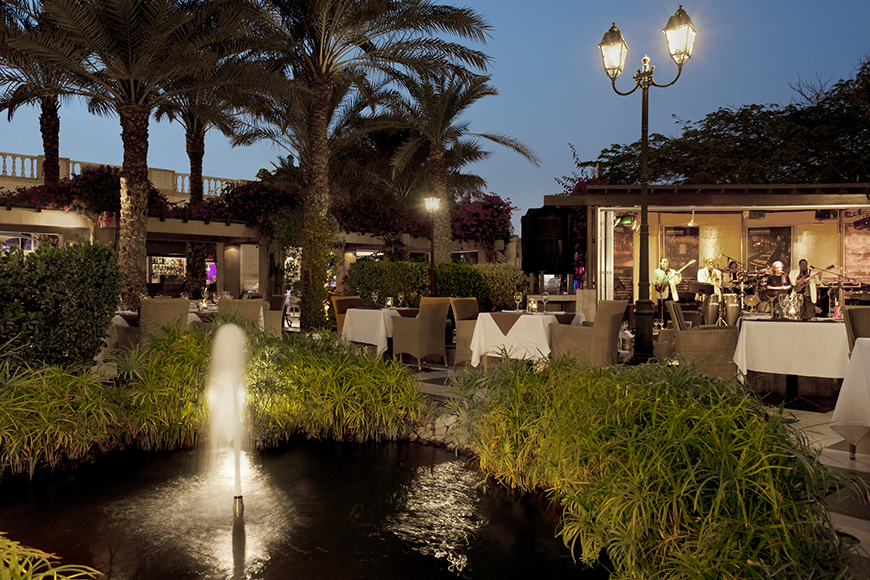 With the city's temperature on the downward slope, it's the perfect time to round up your friends and enjoy the weather with al fresco meals at Le Méridien Dubai Hotel. Make the most of the breezy, relaxed surroundings of the Le Méridien Village Terrace, and enjoy a new culinary theme each night of the week.
Introducing exotic offerings from around the world, the all-you-can-eat and drink themed evenings feature an astounding selection of international specialties; where each dish is a harmonious blend of flavours that are exquisite, yet, comforting.
Whether you need to unwind after work or celebrate the weekend, the hotel's piazza-style terrace hosts an extravagant feast for every kind of occasion –with live music entertainment to enhance your al fresco dining experience.
Get ready to indulge and dance under the stars, here's what's on throughout the week at Le Méridien Village Terrace…
Themed Nights at Méridien Village Terrace
Sunday: Mediterranean Night
Monday: Curry on
Tuesday: Dragon Pan
Wednesday: I heart Meat
Thursday: Talk Taco
Friday: BBQ Fridays
Saturday: Got Fish
Details
Price for all you can eat and drink:
AED 115 (For children of ages 6-12)
AED 239 with house beverages
AED 289 with bubbly and premium beverages
Time:
Every night from 07:30pm to 11:00pm