Review: Friday Hive Brunch at The Warehouse
Introducing The Hive Brunch, which offers everything that you could ask for in a brunch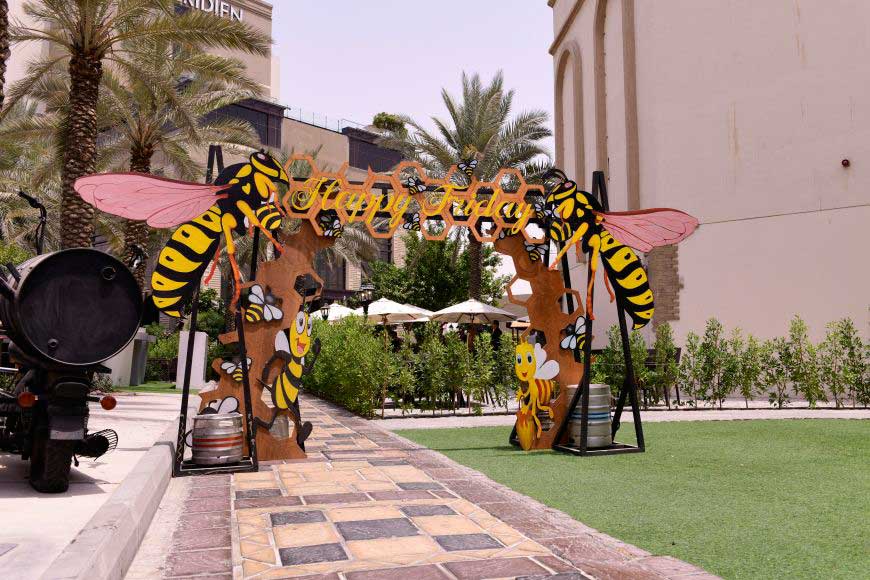 If you live in the city, then you should be well aware of the Dubai Friday brunch tradition for expats.
It's just one of those things that you know you are going to go to, where you will (most probably) eat too much, spend the day with great company and make unforgettable new memories. It's a must in Dubai and we had the privilege to attend the Hive Brunch at the Warehouse!
Before we get into the details of the brunch, it is worth a mention that The Friday Hive Brunch's reputation precedes them! When friends of mine found out that we were going to Warehouse for the Hive Brunch they immediately called ahead and made a reservation for themselves to go along without us even having the chance to have a say in the matter!
The Hive Brunch is a Friday brunch at the Warehouse, Le Meridien Dubai Hotel. For three hours, you get to feast from an open buffet, enjoy unlimited house beverages all while listening to the resident DJ and enjoying a couple of surprises along the way.
SEE ALSO: Changes You Can Expect To See In Saudi Arabia In 2018
Arriving at Le Meridien, we found the hive themed arches greeting us after we navigated our way past the hotel's other restaurants. Proceeding through the arches, we collected our wristbands and headed to the hive. Before entering the Warehouse, we first received complimentary welcome drinks outside to start off the brunch.
The Warehouse has two floors both with their own bars and buffet spread. We would recommend sitting upstairs as the stage is upstairs where resident DJ Tim Cheddar was performing. We had the perfect table that had a great view of the stage, but simultaneously wasn't too far from the buffet. As soon as we sat down the waiter came past to take our drink orders and soon after we decided to see what there was to eat.

The buffet had an impressive seafood section, cheese platters, and a dessert section. Then we haven't even mentioned their delicious roasted beef and lamb curries and vegetables. Head chef Dominic Petzold definitely outdone himself with all the amazing dishes! I especially loved the mac and cheese balls, butter chicken, oysters and sushi.
While we were busy eating, the occasional gymnast and bee dancer kept us entertained with their impressive moves. The staff were very helpful throughout the brunch and were quick to serve our drinks and clear off the table once we finished eating.
SEE ALSO: Review: All You Can Eat Dim Sum at Long Yin at Le Meridien Dubai Hote
But who wants to go home at 4:00 PM? After the brunch, the upper level of the Warehouse is transformed into a dancefloor with happy hour (and the after party) from 4:00 pm - 7:00 PM.



The Details:
Where: The Warehouse, Le Meridien Hotel Dubai
When: Every Friday from 1:00 PM - 4:00 PM
Price: AED 259 per person
Reservations: Tap 'show number' or 'click to contact' above or below