An Exclusive Interview With Dubai's Top Chef, Fernando Galbiati
The man behind the scrumptious food at Trump International Golf Club, Dubai
Posted on
10 September 2017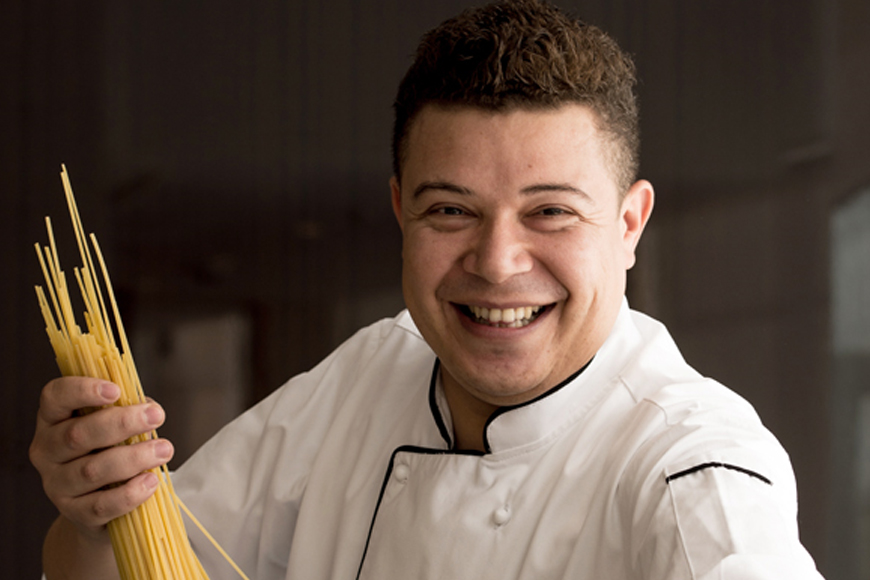 Having grown up in the small town of Seregno, near Lake Como, Galbiati's roots were planted from a young age for a future career as a chef. Home-grown, seasonal produce and farm-to-table living were part of the culture and daily life and he grew up watching and helping his mother as she prepared every dish from scratch.
Galbiati attended private chef school at Collegio Ballerini and underwent five years of technical training in the US before returning to Italy to earn his culinary stripes at Madonna di Campiglio, Portofino and Lake Garda.
In London, Galbiati worked for Pierre Gagnaire at the Michelin-starred restaurant, Sketch and after a stint as sous chef at three AA-rosette restaurant Clos Maggiore, he moved to Dubai in 2012 to begin a role as sous chef at the Cavalli Club before quickly progressing to head chef at Bice Restaurant at Hilton Dubai Jumeirah Beach. Another move took him to the kitchen at Social by Heinz Beck at The Waldorf Astoria Dubai Palm Jumeirah. During this time, he spent time in Rome, working at Heinz Beck's three Michelin-starred restaurant, La Pergola.
Chef Fernando oversees the cuisine at the four restaurants located within Trump International Golf Club, Dubai:
- The Terrace: all-day Italian-Amercian
- Fifth Avenue: upscale modern Italian
- The Ninth Sports Cafe: relaxed dining
- Assana Lounge: light Arabic bites
We caught up with the chef for a tête-à-tête.
Tell us about your background, how did you become to be a chef?
When I was a child in Italy I always dreamed of working in a garden, to be close to the nature. However, as I grew, I became increasingly curious about working with food.
Merging the two, I began trying to make dishes, which retained all the natural flavours of the ingredients that I found in our garden. Creating new recipes and cooking became my passion.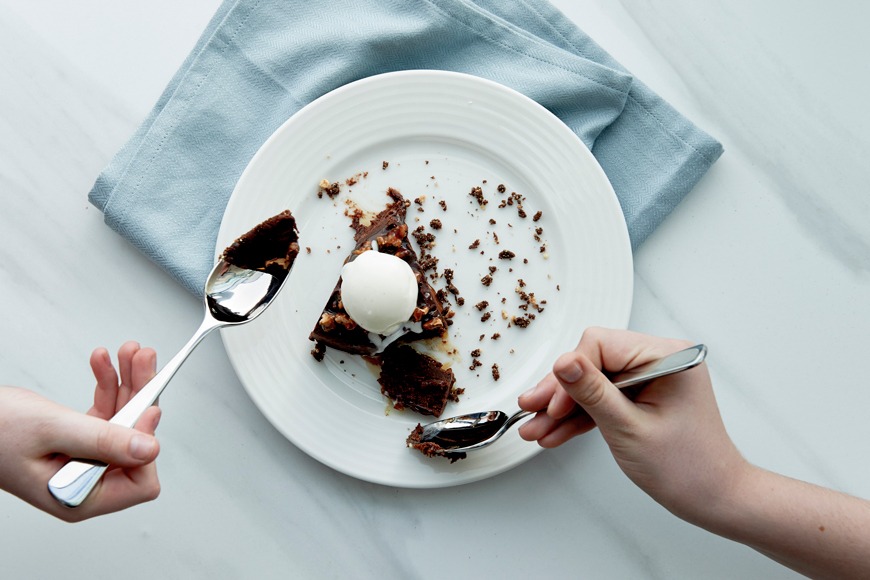 What inspires your cooking?
Food is always my biggest inspiration; it takes great persistence, hard work and passion to keep going as chef, to keep innovating. I learnt early on that belief in yourself is also key. When I first started out, I worked all summer with a highly talented chef, who at the end of my apprenticeship told me that, as I still couldn't chop parsley correctly and I might as well change careers! This dampened my spirits but it didn't stop me – my love of food reigned on and thankfully, inspired me enough to get me to where I am today!
Parsley was not the only herb to offer a defining moment in my career!
On my very first day in the kitchen, I was tasked with cleaning out boxes of basil to prepare pesto. This sparked a long lasting love for the fragrant herb and inspired me to create my signature dish, Paccheri pasta with fresh tomato sauce, which is made with ricotta cheese, deep fried violet eggplant and basil leaves.
What does 'good food' mean to you?
Good food for me means to know and understand what you are eating, where it comes from and how it was sourced. When all the flavours are natural and well balanced together. Earth provides everything what we need to create fantastic dishes.
This is why we have to take care of our planet, so that good quality food and produce will always be available.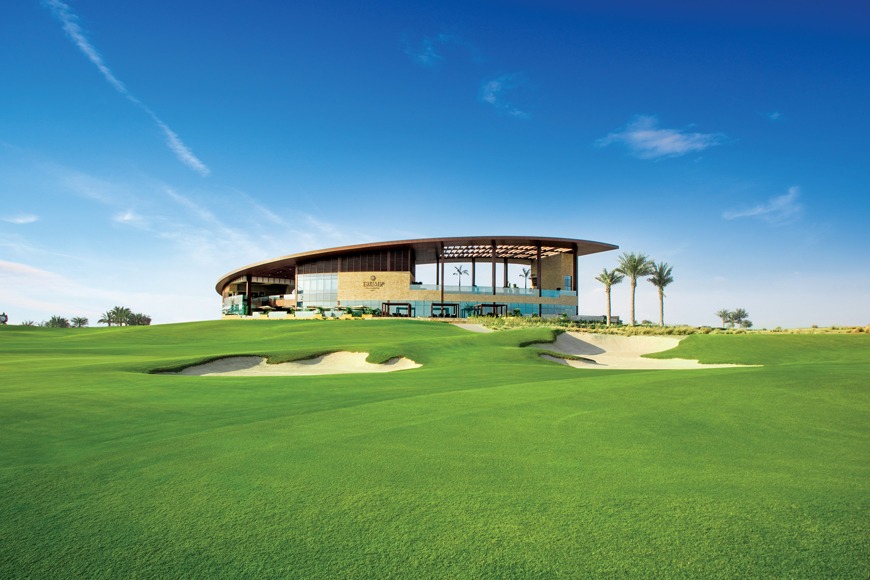 How would you define your cuisine? And how has it evolved since you first began cooking?
At the beginning of my career I learnt from among the best and was inspired by the concepts of varied talented chefs. During that time I tried to take the best ideas and merge them with my ideas, as I was developing my own cuisine.
Now, my cuisine is a constant evolution of technique and passion; always referencing the past, while keeping an eye towards the future.
Are there any chefs you particular admire?
I am very thankful to the chef Heinz Beck, who shared his knowledge with me - lessons that I still draw on today.