Welcome to Verso: Your Italian Trattoria in Abu Dhabi
Experience food and hospitality the Italian way at Verso at Grand Hyatt Abu Dhabi
Posted on
20 November 2018

Experience traditional and casual dining for your family and friends! Verso is the Italian Restaurant in Abu Dhabi that offers a whole lot of Italian. The trattoria sources authentic food mindfully, from the Burrata of Puglia, Pecorino di Pienza from Toscana, Pasta Cocco from the Abruzzo region and even the cherry tomatoes from Sicilia.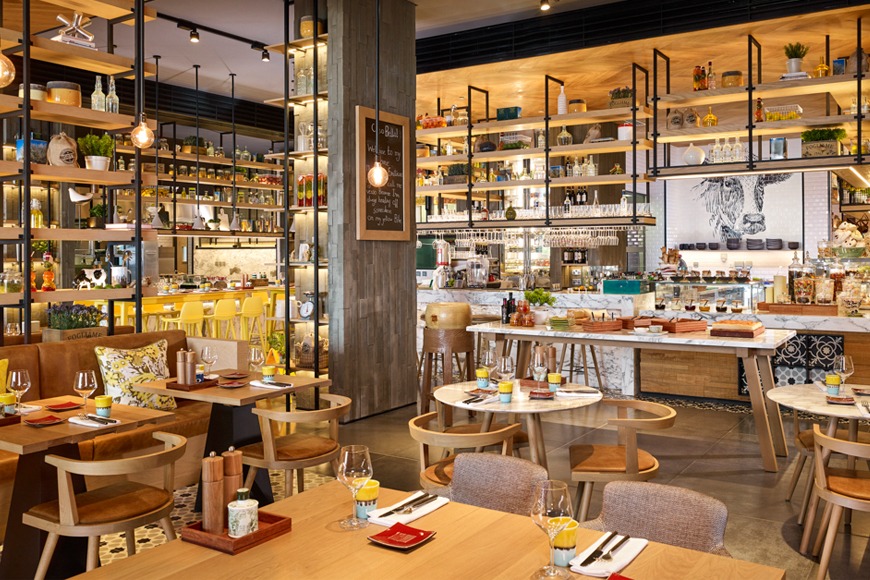 Built on true Italian values and genuine hospitality
Verso's fresh venue houses bold contemporary, colourful décor with marble and oak wood accents and an expressive, engaging team ready to greet guests and share moments. With sea views from the outdoor terrace, an immersive casual dining experience awaits, true of an authentic Italian Trattoria.

The Italian Way
It's here in Trattoria, where food means family, that memories matter the most. A vibrant, fun, relaxed and authentic space to kick back, relax and enjoy the La Dolce Vita of life!