Embrace Outdoor Living With Luxury Landscaping In Dubai
Here's how to get the garden of your dreams
Posted on
29 October 2018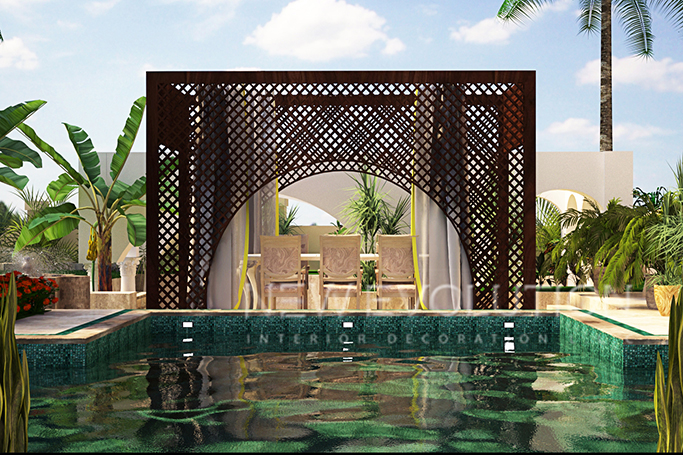 It's officially barbecue season in Dubai, as we're embracing the cooler climate and starting to make the most of outdoor space.
This means many of us are on the lookout for a landscape company in Dubai to transform our sparse garden into a stylish oasis; which we can lounge in all winter-long!
Luckily we've found New Evolution –an interior design and fit-out company that also specialises in luxury landscape design and swimming pools.
As a leading landscape service in the UAE, New Evolution creates a whole new dimension to the home, with spaces that embrace outdoor living. With more homeowners seeking outdoor rooms, this landscaping service offers a retreat from the hustle of bustle of city living in Dubai.
An idyllic escape...
An outdoor space should encourage relaxation, with tranquil water features, plant-filled gardens, luxury fire pits and pristine patios. Outside living should, also, offer the same amount of comfort and convenience that we have indoors.
That's where New Evolution can help! As professional landscape designers, the service builds an outdoor space that is a valuable extension to our home. They prioritise individual needs and desires, to create the garden of our dreams.
From infinity pools to customised garden furniture and lush greenery, New Evolution can use their creative design skills to construct an idyllic escape in our own garden.