Get Ready for the Arrival of your Baby with The Baby Boutique in Dubai
Prepare and pack mommy's hospital bag with these essentials from The Baby Boutique in Dubai.
Posted on
6 February 2018

As new parents, preparing for the arrival of a new baby can be both exciting and scary – excited to welcome the little one, but scared of the new chapter as a parent. Let us help you prepare to embrace the new addition to the family.
We suggest it is better to get your hospital bags ready two weeks before your due date. Sometimes, the little ones get excited they decide to come out earlier than expected.
Most often, one bag is enough. We suggest you make 3 preparations – a bag for mommy, a bag for the baby, and a bag for daddy.
As you have most likely chosen which hospital will you be delivering your baby, it is also best to ask what they normally provide the mothers so you can tick these items off your list, and make room for other necessities.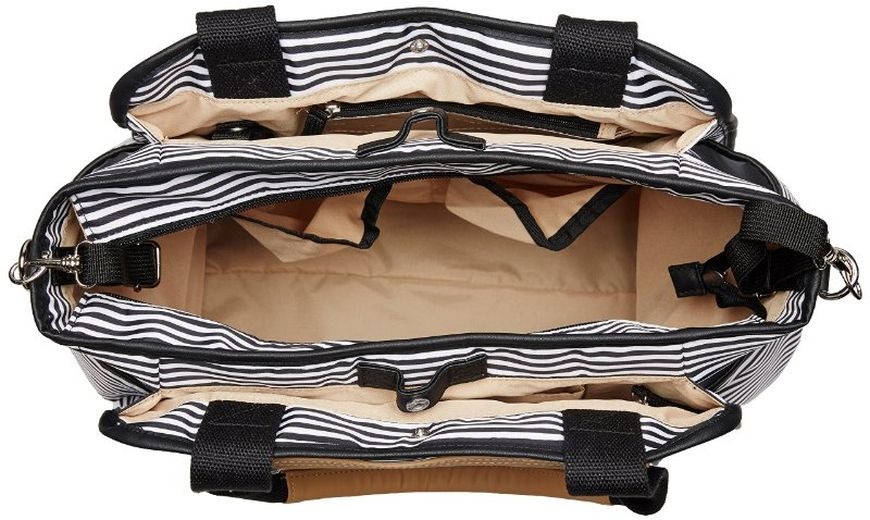 What should be packed in Mommy's Bag?
It's best to pack everything that you may need during the labour and birth. It's best to select a maternity/diaper bag that will fit almost all the essentials you need when you give birth, and also think of the long-term use of that bag.
Proof of Identification (Passport with Visa, Emirates ID), hospital forms and your birth plan. Your OB-Gyne might have these files already, but who knows when you may need it as well. It's better you have it on hand.
Your eyeglasses, if you wear them.
Of course, you also need to make some phone calls so keep your mobile phone and the charger. And another purpose is to make sure you can capture your baby's milestone once you give birth.
Comfortable shoes/slippers that you will use while walking to and fro the halls before and after delivery.
Ponytail or headband to keep your hair in place, but avoid using clips.
Maternity bras and nursing pad – though you may not start breastfeeding yet right away, but this will give you support and will keep your shirt dry.
You may also pack extra personal items to make you feel more comfortable after giving birth. Your toiletries, for example, are essential because you will most likely spend a few days in the hospital.
Comfortable changing clothes – be it your extra nightwear or clothes to use to go home, consider that you have just given birth and you would want to feel your most comfortable during this time.
Also pack some food items for yourself in case it will still take some time for the baby to go out and you may not have the chance to go to the pantry (and as you may not like the hospital food).
May seem unimportant, but consider packing these things, too:
Some make-up to make sure you are camera-ready as family and friends will start visiting the moment the little one comes. Pack-up your most make-up to put some glow on your skin after labour.
Hairdryer.
Though it may be close to impossible, pack up some magazines, a good book or your gadget to keep you entertained when the baby may be in the nursery and families and friends went home already after the visit.
Earphones to listen to music on your phone, if you want.
A comfortable pillow – though the hospital will have pillows, it's best to have extra pillows to ease some discomfort you may just feel.
The hospital will also provide maternity underwear, but you may bring your own in case you feel like using your personal things.
Breastfeeding pillow – in case you may already want to start breastfeeding, it's better to have this readily available.