WIN VIP or Platinum Tickets for Disney On Ice presents Passport To Adventure
All you have to do is simply enter your details below for a chance to get your hands on tickets!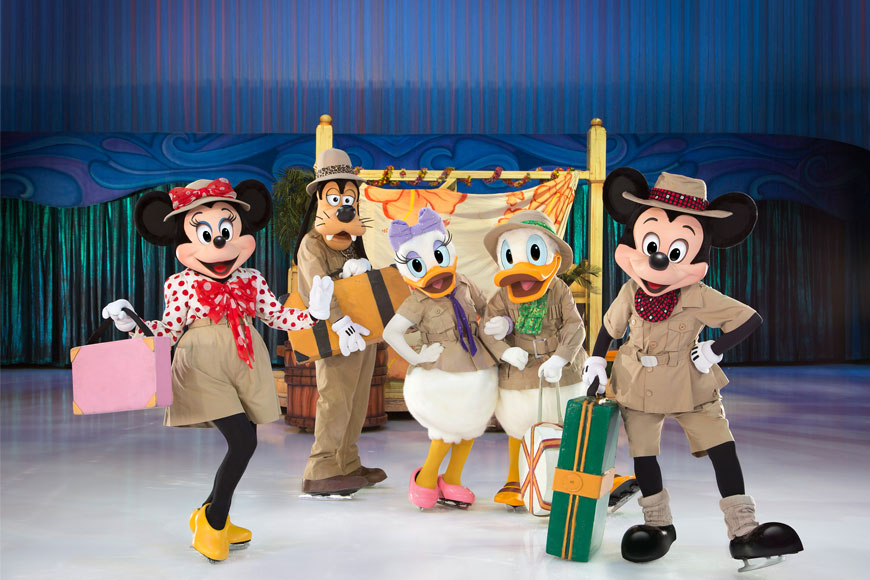 Disney on Ice is back in Dubai once again this April with 'Passport To Adventure', where our favourite Disney characters will takeover the Dubai World Trade Centre Arena, and fly us to faraway lands!
The show will offer attendees from all ages a great entertainment with the most memorable Disney tales ever, without leaving their seats. Disney on Ice presents Passport To Adventure will take them to Africa to see The Lion King, afterwards, they'll go for a swim under the sea with Ariel and Sebastian from The Little Mermaid. From there, attendees will trek up the North Mountain with Anna and Olaf to find Elsa from Frozen, and finally fly to Never Never Land with Peter Pan and Tinker Bell.
The show will take place from 4-7 April, 2018. And tickets are available at Virgin Megastores, and online from Platinum List Tickets and Dubai Calendar App. Further information and details are available on DisneyOnIceMe.com
Enter below for a chance to win tickets for you and your family to enjoy!
Two lucky winners will get their hands on 2 VIP tickets each! Plus, runners-up picked from the competition will get their hands on Platinum tickets, providing great views throughout the show! All you need to do is enter your details below, and you could be a winner! Hurry up, and don't miss out!
And that's not all...
For those of you not selected as a winner or runner-up for the VIP and Platinum tickets, the team behind Disney on Ice presents Passport To Adventure are offering a 15% discount for ALL entrants to use when purchasing tickets to the show.
A promo code will be provided to entrants to avail the 15% discount when purchasing tickets, which you will receive directly from the ExpatWoman.com team after entering the competition.