Q&A on Doulas with Annie Ortiz from Unique Natural Birthing in Dubai
Annie Ortiz from Unique Natural Birthing in Dubai answers all our questions related to 'Doulas' in this Q&A.
Posted on
15 February 2018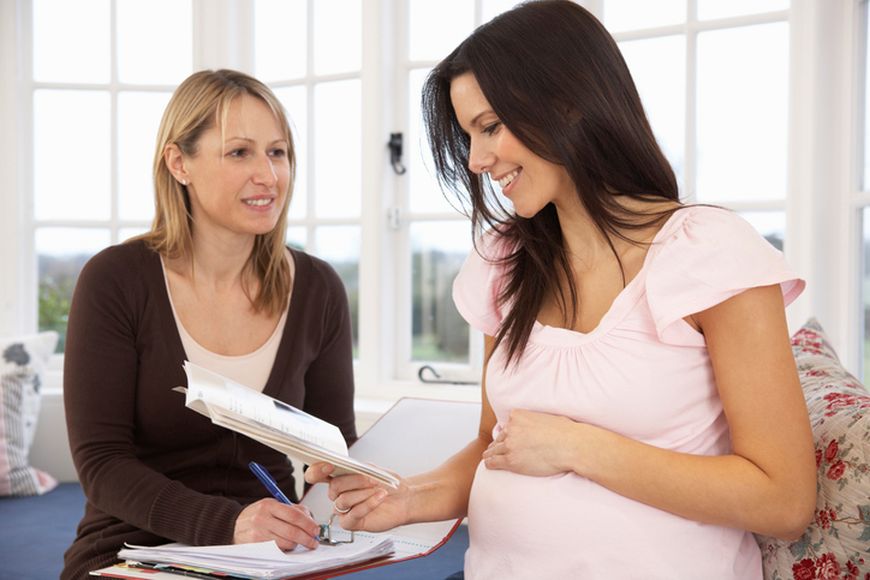 Unique Natural Birthing believes in distinguishing that each birth is unique experience, which should be experienced in its fullest each time. And they aim to provide a team of childbirth professionals that work towards making your pregnancy a memorable and unique experience.
What is a Doula?
A doula is a luxury to have. Is the add-on birth companion who takes care of you and your husband one on one. One can think of a Doula as a personal coach: a professional in childbirth education the doula offers emotional, educational and physical support to mother during her pregnancy, while experiencing birth or have recently given birth to a baby.
How did you decide to become a doula?
My birth stories, having experienced even just a glimpse of postpartum depression and knowing I was not alone, I felt compelled to help others. A Doula training gets you prepared to help mom-to-be empower themselves and make informed choices that will ultimately help her have a positive birthing experience.
What exactly does a doula do?
Think of a Doula as a Coach, she will listen to your goals and help you achieve them. Instead of it being related to fitness or lifestyle is dedicated to your birthing needs.
What services do doulas offer?
Doulas provide emotional support, she understands the process a pregnant woman is experiencing and will help you process that stage.
She provides physical support, she can be your knowledgeable companion to doctor visits, drive for you in some cases to help you avoid any unwanted stress or if there is an emergency, and of course during labor she would be physically active helping the mom manage the delivery following the lead of the medical providers and the moms wishes.
In what ways does a doula help with the delivery?
The doula will support the mom as per the pre-agreed plan and conditions, the list maybe very long, to name a few examples:
Will offer all non-medical support including a 'comfort touch'
Assist the mom to carry on with the mobility and breathing required while using an epidural
Helping mom to cope using natural pain management techniques in case the epidural does not work or the mom had decided an unmedicated birth
A lot of the physical aspect involves rotations, change of postures and assist with any techniques to facilitate birthing in line with the midwives and/or doctors' advice. I had colleagues whose jobs turn to be working with the mom to accept the recommendation of the doctors.
As mentioned earlier, birthing is unexpected and having a plan is highly recommended but keeping an open mind that this might change and copying with the acceptance is even more important.

Are there any benefits of a doula?
Recent research fact figures indicate a reduction on unnecessary inductions, decreasing unnecessary cesarean rate and health benefits for the baby thanks to empowering the mom to build a unique relationship with the baby early in pregnancy.
Also promoting and helping built the opportunity for the mother and baby to bond right after labor. Already gives mom the head start support needed to breastfeed which remains till date the best food one can provide for the baby.
Is a Birth Doula different from a Post-Natal doula?
Yes. Postnatal Doulas can undergo further training to concentrate their practice on that stage of maternity.
Do Doulas acquire any past training?
There are various bodies certifying Doulas. We can think of it as their own school of thought, I have colleagues that decide to get certified by more than one body. I personally chose DONA International and was pleased to learn others ultimately pursue this certification as well.
How to select the perfect Doula?
It is a basic requirement is to ask the doula for her certification. Every birth is unique, the doula would not have seen it all but her network may have: ensuring your doula can reach out to her mentor and colleagues, preferably advance trainers is advisable.
The rest is completely subjective to the mother, we need more doulas! The chemistry between the mother and the doula imperative, the doula is there for here.
Does the father play any role when using a doula?
The father's role is maximized. The doula may assist the father, give him emotional and educational support on how to be there for the mother. It can also be basic help like ensuring he is fed and rested in between to ensure he is physically able to continue in cases that labor prolongs.
In my experience Doulas can help the most by showing and reminding the dad on the spot the techniques to apply to the wife and moms have the best of both worlds, two caring instead of one, one being the coach and the father applying the strength or vice versa. What she ultimately gets is the personalized attention she needs.