Helping your child make a big decison like this without knowing enough infomation so we have put together what you should consider
Posted on
27 January 2014
|
Last updated on 3 January 2018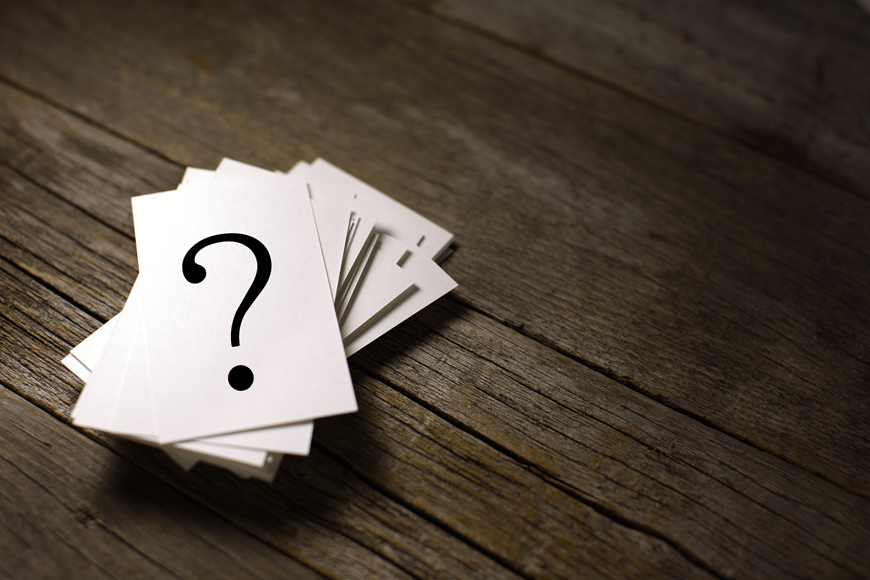 Is IB the new gold standard to guaranteed entry to university in the UK?
Having gone through the whole IB Diploma syllabus with my daughter, we decided that our son was not an IB student, he went to boarding school for A Levels after GCSEs. Is one course better than the other? IB is rolled out as a perfect route to university, and there is no doubt about it, the IB Diploma is a highly respected qualification. However there are conflicting views regarding the ease of obtaining a university place with an IB Score. There is no doubt that the IB Diploma offers breadth and depth in the subject courses, but in my opinion, is definitely for high achievers.
I will say, that for two years my daughter had never less than 3 hours homework on school nights, and without fail had a weekend day interrupted by school work of some kind. That being said, she is and always has been a good student, who has worked hard at all her subjects, which made her a good candidate for the IB Diploma.
The Diploma Programme is a two-year, full-time programme. Students must choose one subject from each of groups 1 to 5, thus ensuring breadth of experience in languages, social studies, the experimental sciences and mathematics. The sixth subject may be an arts subject chosen from group 6, or the student may choose another subject from groups 2 to 5. At least three and not more than four are taken at higher level (HL), the others at standard level (SL).
In each examination, the student is graded on a scale of 1 (minimum) to 7 (maximum). The award of the diploma requires students to meet defined standards and conditions. These include a minimum total of 24 points and the satisfactory completion of three compulsory core components: 1) theory of knowledge (TOK); 2) extended essay; and 3) creativity, action, service (CAS). ). There is no doubt that the IB Diploma offers breadth and depth in the subject courses, but is definitely for high achievers.
The extended essay of some 4,000 words offers the opportunity for IB students to investigate a topic of special interest, usually one of the student's six subjects, and acquaints them with the independent research and writing skills expected at university. It is intended to promote high-level research and writing skills, intellectual discovery and creativity - resulting in approximately 40 hours of work. It provides students with an opportunity to engage in personal research on a topic of their choice, under the guidance of a supervisor. This leads to a major piece of formally presented, structured writing of no more that 4,000 words, in which ideas and findings are communicated in a reasoned and coherent manner, appropriate to the subject, It is recommended that students follow the completion of the written essay with a short, concluding interview - viva voce - with the supervisor. In countries where normally interviews are required prior to acceptance for employment or for a place at university, the extended essay had proved to be a valuable stimulus for discussion.
Theory of knowledge (TOK)

The interdisciplinary TOK course is designed to develop a coherent approach to learning that transcends and unifies the academic areas and encourages appreciation of other cultural perspectives. The theory of knowledge course is in part intended to encourage students to reflect on the huge cultural shifts worldwide around the digital revolution and the information economy. The extent and impact of the changes vary greatly in different parts of the world, but everywhere their implications for knowledge are profound. Theory of knowledge encourages critical thinking about knowledge itself and aims to help young people make sense of that they encounter. Its core content focuses on questions such as the following:
What counts a knowledge?

How does it grow?

What are its limits?

Who owns knowledge?

What is the value of knowledge?

What are the implications of having, or not having, knowledge?
TOK activities and discussions aim to help students discover and express their views on knowledge issues. The course encourages students to share ideas with others and to listen and learn from what others think. In this process students' thinking and their understanding of knowledge as a human construction are shaped, enriched and deepened. Connections may be made between knowledge encountered in different Diploma Programme subjects, in CAS experience or in extended essay research; distinctions between different kinds of knowledge may be clarified.
Creativity, action, service (CAS)
Creativity, action, service is at the heart of the Diploma programme, involving students in a range of activities that take place alongside their academic studies throughout the IB Diploma Programme. The component's three strands, often interwoven with particular activities, are characterized as follows:

Creativity - arts and other experiences that involve creative thinking

Action - physical exertion contributing to a healthy lifestyle, complementing academic work elsewhere in the IB Diploma Programme

Service - an unpaid and voluntary exchange that has a learning benefit for the student.

(CAS) encourages students to be involved in activities as individuals and as part of a team that take place in local, national and international contexts. Creativity, action, service enables students to enhance their personal and interpersonal development as well as their social and civic development, through experiential learning, lending an important counterbalance to the academic pressures of the rest of the IB Diploma Programme. It should be both challenging and enjoyable - a personal journey of self-discovery that recognizes each student's individual starting point.
Activities should provide:
real, purposeful activities, with significant outcomes

personal challenge - tasks must extend the student and be achievable in scope

thoughtful consideration, such as planning, reviewing progress and reporting

reflection on outcomes and personal learning.
Reference. www.ibo.org
When my daughter chose Math at the higher level, she was advised to choose an additional higher level subject, due to the high drop out (or drop down to standard level) from the HL Math course across the board for IB students, so for the first term she studied 4 subjects at HL, to drop down with her additional HL course once it was established that she could manage the math (as opposed to having to drop a higher level subject with no back-up plan to maintain 3 HL subjects) Apparently there is a huge leap from GCSE courses to IB.
The IB is more about an ethos of an educational style, while A-levels place more emphasis on individual subject knowledge, some say that A-levels yield a depth of knowledge, and the IB a broad education, This is not to say that the IB lacks academic rigour, the three higher-level subjects will be demanding, and will take the pupil to a high level of knowledge top universities making offers to IB students place emphasis on the overall score, and on the scores attained at HL (higher levelIB students are certainly well prepared for university, having already learned the discipline and focus required for independent study and research across a broad spectrum. It is maybe a good idea when making a decision for your child whether to choose between A-levels and International Baccalaureate, is to ascertain whether he/she is a specialist or an all-rounder.
A levels are a two year course, assessed by exams at the end of each year Students study up to five subjects but typically three, limiting a student's range of study. An A level is composed of two units, AS and A2. The AS can be studied as a separate qualification in its own right. It is possible to retake exams for individual units within a subject – though there will be time limits and restrictions.
A Levels are available in independent and state schools. A Levels are recognised by universities across the board in the UK. A-level grades translate into UCAS points: an A* is worth 140, an A 120, and so on. Normally students will be given an offer from a university along the lines of, say, 300 points, to include Chemistry, for example, at grade A, depending on the course applied for.
The experience in our family regarding university applications was this: upon applying for places, all five of the universities my daughter applied to used her predicted grade for IB as the condition for acceptance for the course, with the prerequisite of a 6 for math. There seemed to be no recognition by the universities, of the level of work and depth of knowledge required for IB subject courses studied at either the standard or higher level. It seemed to us to be an unleveled playing field. We looked at the tables of percentages of IB students worldwide and their scores overall, and in individual subjects at both higher and standard levels, to see how many students actually achieve 6 at HL Maths. (link to the IB site below, shows the worldwide statistics published 2012)
http://www.ibo.org/facts/statbulletin/dpstats/documents/may_2012_statistical_bulletin.pdf
Because everything, whether it be A Levels, IB Diploma, IB Certificates, or Scottish Highers, does translate into UCAS points We then made a spreadsheet, listing the same course (where possible, but certainly the degree in her chosen discipline) at each of the 5 universities my daughter was applying to, and the UCAS Points required by these for admission to the course, depending on whether it was from IB or Scottish Highers. Also to bear in mind is the fact that even if the university requires a 3 for example in a subject, and you gain a 4 or 5, if your total IB Score is even one point less than your predicted, you will have fallen short of the entry requirement and will be rejected. I have shown a small sample below, showing the course requirement for three universities, and a summary of how many UCAS points were required depending on which certificate course was followed…. Speaks for itself really.

By Joyce Milne for EW