Posted on
30 September 2012
Chocolate Fondante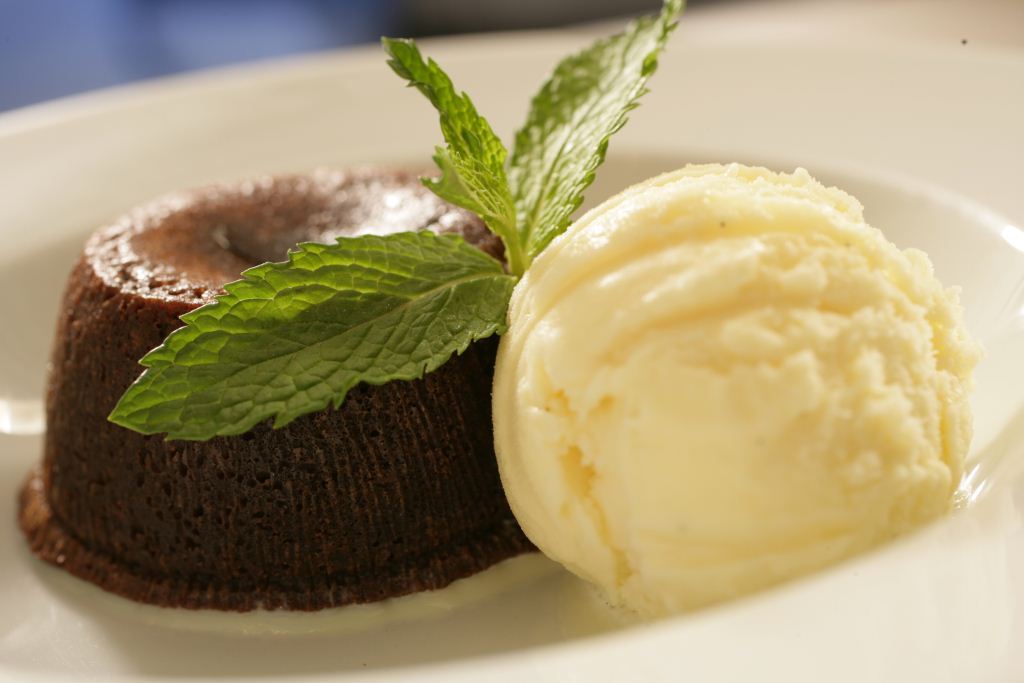 Ingredients
135gm chocolate dark couverture
135gm butter unsalted
135gm whole eggs
70gm castor sugar
55gm egg yolk
30gm "00" (plain) flour
4ea aluminium silver cups
240gm vanilla ice cream
4pcs mint leaves for garnish
Preparation
Brush the silver cups with softened unsalted butter and keep aside.

In a bowl, combine the chopped dark chocolate and softened butter and put it over a bain marie (use a glass bowl over a saucepan of boiling water) until melted.

Meanwhile in a separate bowl, mix together whole eggs, egg yolks and castor sugar until fluffy. Do not over whisk.

Pour the melted chocolate and butter mix over the eggs and whisk until incorporated.

Sift the flour and fold it in the fondante mix. Pour the mix in the buttered cups until 3/4th of its quantity.

Bake it in a pre-heated oven for eight minutes at 180 degrees centigrade. Place the warm fondante upside down in a small bowl.

Place a scoop of vanilla ice cream next to the fondante. Garnish it with mint leaves on the vanilla ice cream.