Posted on
21 October 2012
BBQ Grilled Shrimp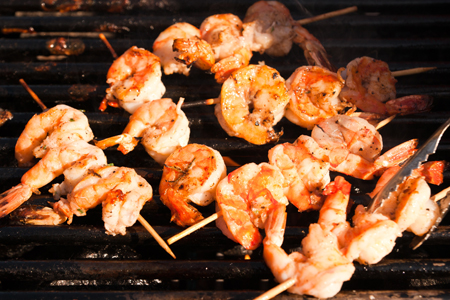 Ingredients
1kg fresh shrimp - cleaned
5 tbsp olive oil
4 tbsp tomato sauce
2 tbsp red wine vinegar
3 garlic cloves - minced
1/4 tsp cayenne pepper
Chopped fresh basil
Pinch of salt
Preparation
Combine all the ingredients except the shrimp in a glass bowl.

Add the shrimp and ensure that they are well coated.

Cover the bowl with cling film and refrigerate for an hour.

Skewer the shrimp onto skewers and discard the marinade.

Grill the shrimp for 2 minutes on each side until they are opaque.