As David Beckham Shares Harper's Cooking Skills, 10 Ways To Get Back In The Kitchen With The Kids
Step away from the jars of sauce and get planting herbs.
Posted on
22 January 2019

Standing at the kitchen counter, Harper Beckham looks like she loves cooking – and dad David is clearly proud of the seven-year-old's efforts, posting the picture on Instagram.
But not everyone is as keen in the kitchen as little Harper, and it seems we are a nation of corner-cutters when it comes to getting our hands and worktops dirty.
Michelin-starred chef Tom Kerridge is teaching parents to cook from scratch on his new show Fresh Start, and fitness guru Joe Wicks has teamed up with meal delivery service Gousto, which brings you ready-weighed food and recipes to your door.
It all begs the question – have we forgotten how to cook from scratch? And why? If you want to try getting back into the kitchen – particularly with your children – then here are some handy ways to try and start.
Recipes that call for a lot of spices can flummox you. You're tired, up against the clock and suddenly need to find some fennel seeds. It's much easier to just buy a jar of sauce, right? Well, not always. Real herbs and spices are a game changer when it comes to flavour.
To make it a family affair, start growing some herbs with the kids (weekend project ahoy!). If the kids prefer plainer food, then you can always add some basil or coriander to your dish once you've served theirs.
3. Go Back To Basics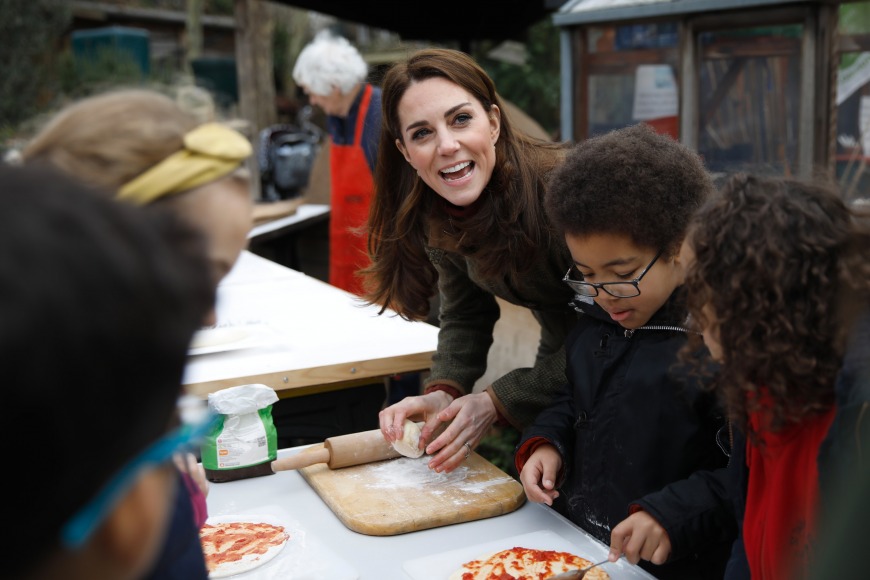 If Kate can make pizza so can you (Tolga Akmen/PA)
If home-made pizzas are good enough for the Duchess of Cambridge, then surely they're good enough for you and your family. We've all been there in the supermarket as everyone argues over which topping they want on their pizza. Making your own means you all get exactly what you want. Add some of those herbs, while you're at it.
4. Remind Yourself Of Your Childhood Favourites
Does your child know that you used to love tuna pie Tuesdays? It's time to let them know. You could always ask your own mum or dad for a recipe from your youth and try to recreate it. Pies are easier than you think thanks to pre-rolled pastry. Jacket potatoes are a fun 'make it together' dinner that's cheap, too.
10. Take Some Photos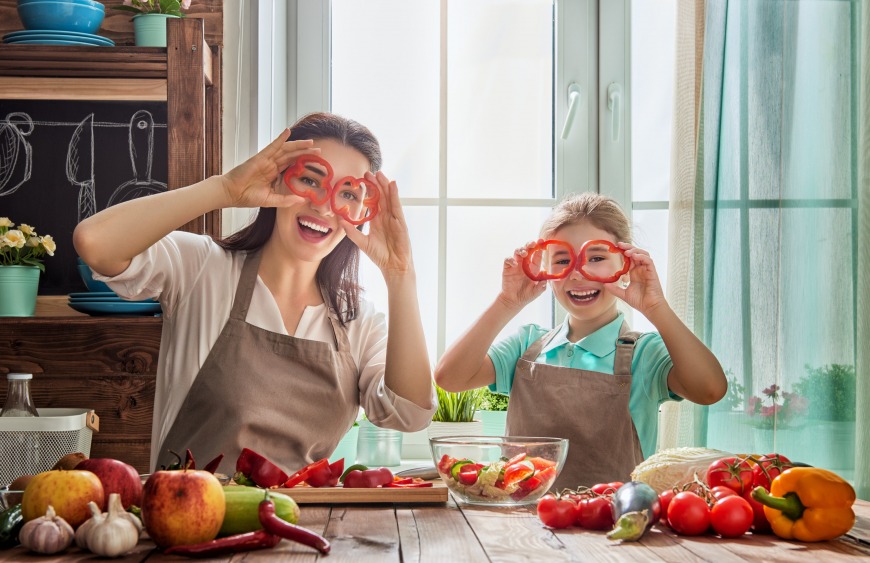 Always sharing your restaurant food on social media? Yep, you are, don't deny it. So now's the time to let your own light shine. A selfie with your children and that home-made spag bol, a pic of your new herbs growing through the soil… it'll all inspire you to stick to your new routine of cooking more with your children.