Beef Lasagna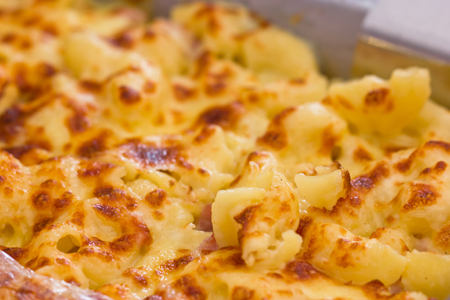 Ingredients
8 ounces lasagna noodles
1 pound ground beef
1/4 cup minced onions
1 teaspoon salt
1/2 teaspoon garlic salt
1 (32 ounce) jar spaghetti sauce
1 (16 ounce) package large curd cottage cheese
1 pound shredded mozzarella cheese
Preparation
Cook noodles in a lightly salted boiling water for 8 to 10 minutes, or until al dente

drain.

Saute' ground beef, onions, salt and garlic salt in a medium heat until meat is brown. Drain excess fat, add spaghetti sauce and bring to a boil. Simmer 20 minutes, reduce heat.

Preheat oven to 350 degrees F (175 degrees C).

Line bottom of pan with three lasagna noodles. Spread 1/3 of sauce mixture over noodles. Layer 1/3 of the cottage cheese over the sauce. Sprinkle 1/3 of the mozzarella over the cottage cheese. Repeat this layering process until all ingredients are used up.

Bake in the preheated oven for one hour. Let stand for 10 minutes before serving.