Bruschetta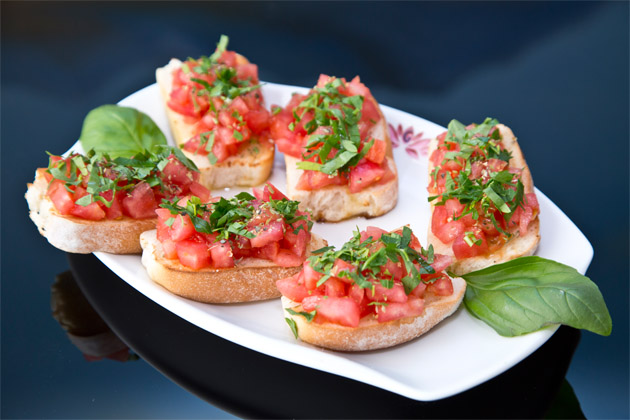 Ingredients
5 plum tomatoes, diced
4 tsp extra-virgin olive oil,
1/2 tsp Oregano
1/4 cup fresh basil leaves, sliced into ribbons
1 Bruschetta bread, ½ inch slices
Preparation
Preheat the oven to 350 degrees F.

Combine the tomatoes, 3 tablespoons extra-virgin olive oil, basil in a bowl. Season with salt . Let it sit at room temperature while you toast the bread.

Slice bread and toast in the oven until golden brown about 5 minutes. Top the bread with tomatoes and drizzle with remaining extra-virgin olive oil right before serving.