Posted on
10 September 2015
Burrata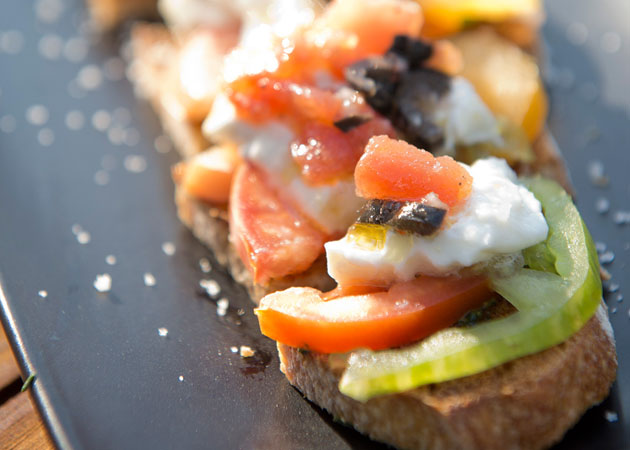 Ingredients
Serves 1 or 2
2 pieces thick cut whole wheat toast
1/2 lemon
1/2 cup burrata cheese
1 cup cherry tomatoes, halved
2 teaspoons olive oil
1 clove garlic, finely chopped
Maldon salt and freshly cracked black pepper to taste
Preparation
1. Toast the 2 pieces of whole wheat toast until the bread is just golden brown.

2. In a small skillet, heat the olive oil over medium high heat. Add the tomatoes and sauté for 3-4 minutes until they just start to burst. Add the garlic and sauté for 1 minute more until fragrant. Remove the tomatoes from the heat and season with salt and pepper.

3. Divide the tomatoes on top of the 2 pieces of toast, followed by 1/4 cup of the burrata on top of each.

4. Sprinkle with salt and pepper and serve immediately.