Posted on
2 December 2019
Grana Padano Cheese Scones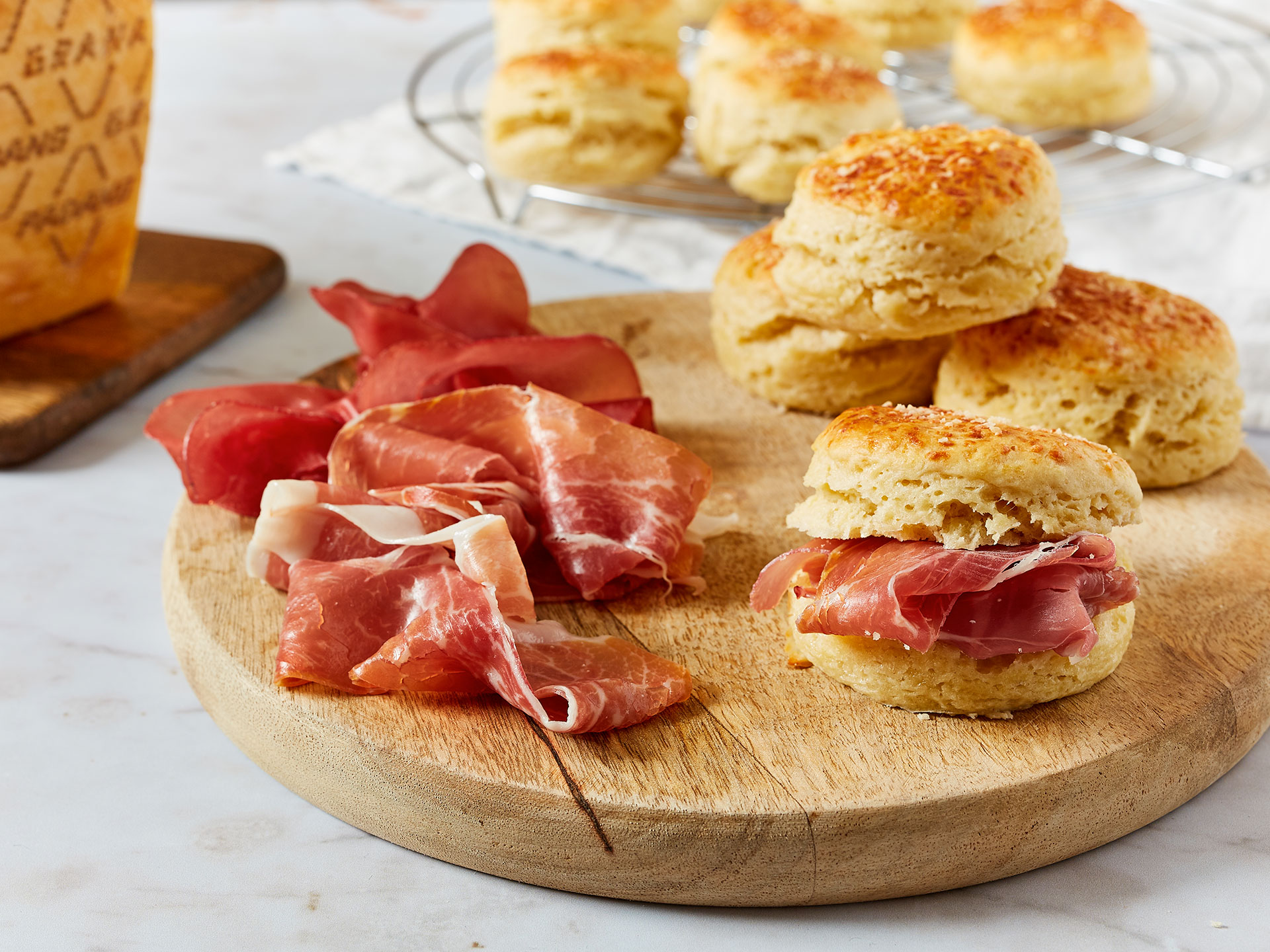 Ingredients
900g of self-raising flour, plus extra for dusting
230g of unsalted butter
270g of Grana Padano, finely grated
700ml of whole milk
3 tbsp of baking powder
1 pinch of salt
2 egg yolks
Parma ham, or other cured meats, to serve
Preparation
Rub the flour, salt, baking powder and butter together in a mixing bowl until the mixture resembles fine breadcrumbs.

Add the Grana Padano, then fold in 600ml of the milk until incorporated. Cover with cling film and place in the fridge for 20 minutes to rest.

Preheat an oven to 180°C/gas mark 4.

Lightly flour a work surface and roll out the scone dough until roughly 2–2.5cm thick. Use a 5cm round cutter to stamp out as many scones as you can (do not twist the cutter as you push it into the dough). You should be left with around 20 scones.

Place the scones on a baking tray lined with baking paper, ensuring there is a gap between each of them. Mix the egg yolks with the final 100ml of milk and use a pastry brush to liberally brush the top of each scone.

Bake the scones for 8–10 minutes until golden. Serve with charcuterie or other fillings of your choosing (they're also very tasty on their own).