Posted on
11 November 2012
Cherry Tomatoes Clafoutis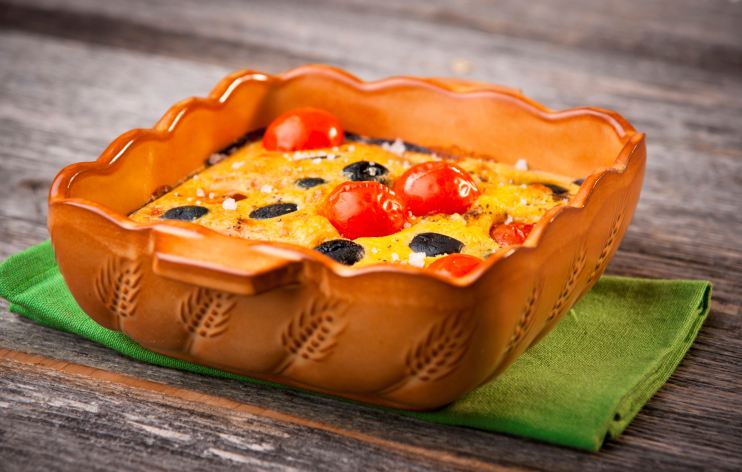 Ingredients
For this recipe you will need
750 g cherry tomatoes,
1 big spoon fresh oregano,
4 eggs, 60 g whole wheat flour,
60g white flour,
60 g grated parmesan cheese,
30 cl low fat or skimmed milk,
chives,
2 tablespoon olive oil,
1 teaspoon salt and pepper.
Preparation
First pre heat the oven 7 (210*).

Clean your cherry tomatoes and grilled them a bit into a pan with olive oil for up to 5 min.

Place them in a tin.

Beat eggs with flower and salt.

Stir the milk into the batter with parmesan cheese, oregano and scatter with chives.

Pour the batter on the tomatoes and cook in the oven for 25 min.

Adjust when cooked with pepper.

This great clafoutis can be served hot or cold with a fresh lamb's lettuce and its raspberry vinaigrette.
Cooks Note
Recipe for 4 persons:
Per person Kcal: 355
18,45 proteins
33,45 carb
16,40 fat
If you're in the mood add a sprinkle of sliced black olives to garnish.