Christmas Leftover Crepes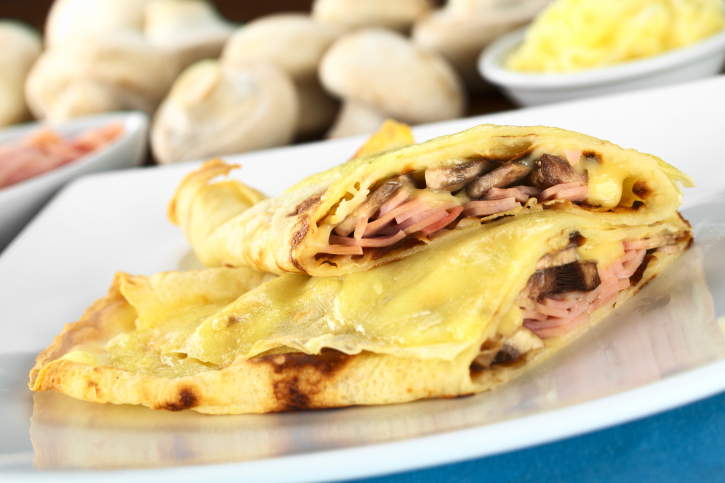 Ingredients
1 1/2 cup chicken, turkey or duck - leftovers from Christmas lunch or dinner
12 crepes - ready to be filled and eaten
1/2 onion - finely diced
4 tbsp butter
4 tbsp all-purpose flour
1 cup milk - for the crepes
2 tbsp chardonnay
1/4 tsp dried tarragon - chopped
3/4 cup chicken stock
2 egg yolks
4 tbsp milk - for the final sauce
Salt and pepper to taste
Preparation
Preheat the oven to 180 degrees C or 356 degrees F.

Heat the butter in a skillet over a medium high heat and sauté the onion until soft.

Reduce the heat and stir in the flour until it is well combined with the butter and onion and no lumps are formed.

Slowly whisk in the milk, than add the wine, tarragon and stock and simmer until thickened.

In a small bowl combine the egg yolks with 4 tbsp of the stock mixture and whisk it into the stock.

Cook for about a minute and remove from the heat.

In a separate bowl combine the leftover poultry with half the sauce and season to taste.

Fill each crepe with the poultry mixture and roll them up, line them in a baking dish.

Now you can stir the remaining milk into the sauce to thin it out and pour it over the crepes.

Bake until the sauce begins to boil - for around 20 minutes.

Serve hot from the oven.