Posted on
30 September 2012
Christmas Turkey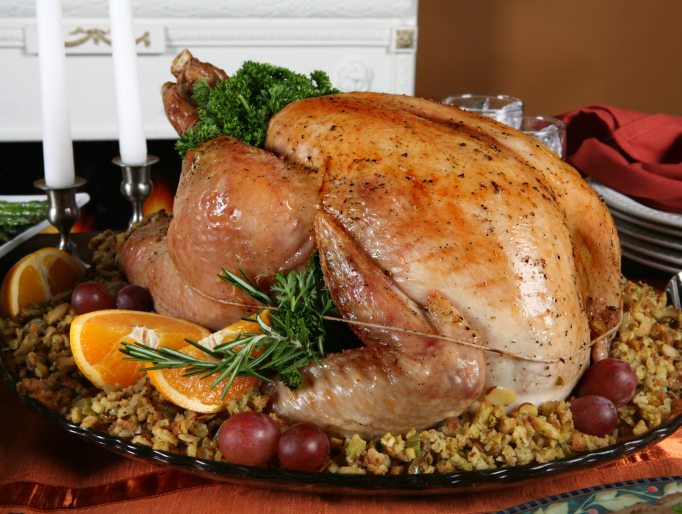 Ingredients
4 1/2kg - 5 1/4kg whole turkey
8 tbsp unsalted butter
2 tsp Fresh thyme - chopped
1 bunch fresh thyme
1 lemon - halved
1 onion - quartered
1 head of garlic - halved
Juice and zest of 1 lemon
Sea salt and black pepper to taste
Preparation
Preheat the oven to 180 degrees C or 356 degrees F.

Melt the butter on a low heat in a sauce pan.

Then add the lemon juice and zest along with one teaspoon of thyme.

Once the butter has melted remove it from the heat source and set aside.

Remove the giblets from the turkey and wash the turkey thoroughly.

Remove any access fat and pat the turkey dry.

Trim the wing tips.

Place the turkey in a large roasting pan and liberally season the cavity.

Stuff the turkey with the onion, garlic, lemon and thyme.

Brush the exterior of the turkey with the butter mixture and season well.

Tie the legs of the turkey together with kitchen string.

Roast the turkey for 2 1/2 hours - basting it occasionally with the juices.

The turkey is done when the juices (from the turkey) run clear.

Remove from the oven and allow to rest for 15 minutes before carving.