Creamed Spinach Casserole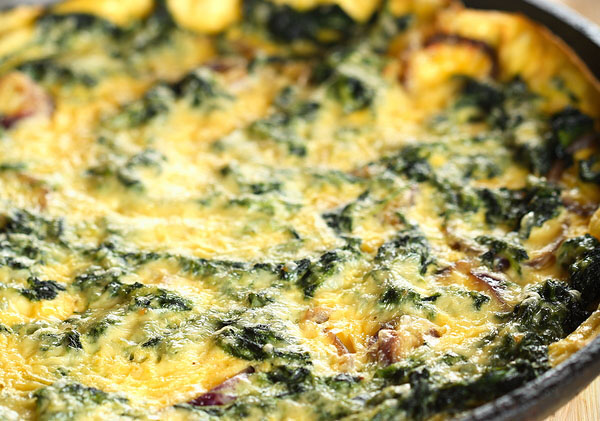 Ingredients
3 10-ounce packages frozen spinach, thawed
1 cup low-fat milk
1/4 cup all-purpose flour
1/4 teaspoon salt
1/4 teaspoon white or black pepper
1/8 teaspoon nutmeg
1 cup extra sharp Cheddar cheese, divided
1 cup low-fat cottage cheese
3 large egg whites
Preparation
Preheat oven to 350°F. Coat a shallow 2-quart baking dish with cooking spray.

Press spinach in a mesh strainer to get out as much moisture as possible. Pulse in a food processor until very finely chopped.

Combine milk, flour, salt, pepper and nutmeg in a large saucepan. Cook over medium heat, whisking, until thickened, 2 to 4 minutes. Remove from the heat and stir in 1/2 cup Cheddar, cottage cheese and the spinach.

Beat egg whites in a large bowl with an electric mixer, slowly increasing the speed, until they begin to foam. Continue to beat until the whites hold their shape

do not overbeat. (You'll know they are ready when you lift the beaters out and the peak doesn't flop over.)

Gently fold the whites into the spinach mixture with a rubber spatula until uniform. (It's OK if a few white streaks remain.) Transfer to the prepared baking dish.

Bake for 35 minutes. Top with the remaining 1/2 cup Cheddar

continue baking until the cheese is melted, about 10 minutes more. Let stand for 5 minutes.