Crispy Grilled Chicken Thighs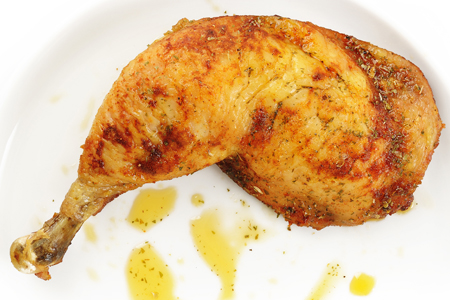 Ingredients
1/3 cup olive mayonnaise
1 tbsp chili powder
½ tsp cayenne pepper
Kosher salt
10 boneless, skinless chicken thighs, trimmed
1 ½ cups breadcrumbs
Freshly ground black pepper
Preparation
Mix together the chili powder, mayonnaise, ½ teaspoon salt and cayenne in a large bowl. Add the chicken and toss to coat. Cover and refrigerate at least 2 hours.

Preheat a grill to medium low. In a small dish, put the black pepper and breadcrumbs then add the chicken to coat.

Grill the chicken until golden brown, about 8 to 9 minutes for each side.