Duck Casserole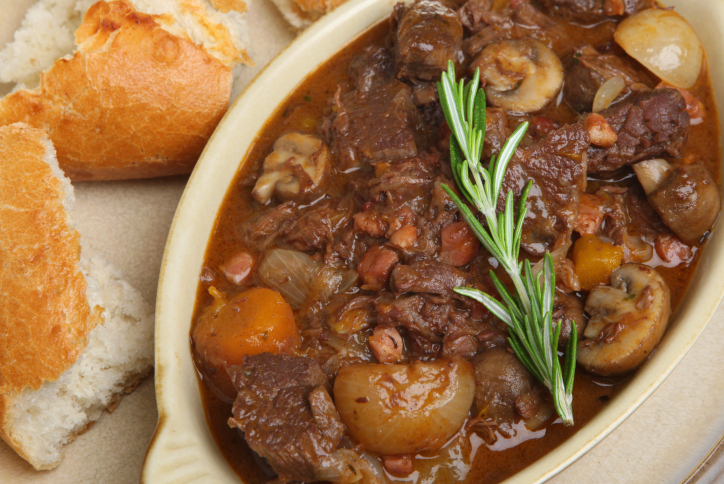 Ingredients
1/2 kg pork sausage links - sliced
1 onion - peeled
1 tbsp cloves - whole
1 herb bundle - 3 sprigs parsley, 1 sprig thyme and 1 sprig rosemary (tied together)
230g bacon - rolled and tied with string
1/2kg dry navy beans - soaked overnight
3 cloves garlic - minced
1 bay leaf
2 large carrots - sliced
1/2 kg duck breast - skinned, boned and sliced into thin strips
1 tomato - chopped
Preparation
Insert the cloves into the onion and set aside.

Thereafter, brown the sausages in a skillet.

Place all the ingredients, but the tomatoes in a slow cooker and add enough water to cover them.

Cook on high for an hour, and then reduce the heat to low.

Continue to cook for approximately 7 hours.

Remove the herb bundle, onion and bacon.

Stir in the tomato and cook for a 1/2 hour before serving.