Posted on
2 December 2019
Fettuccine With Broad Beans, Peas and Grana Padano Riserva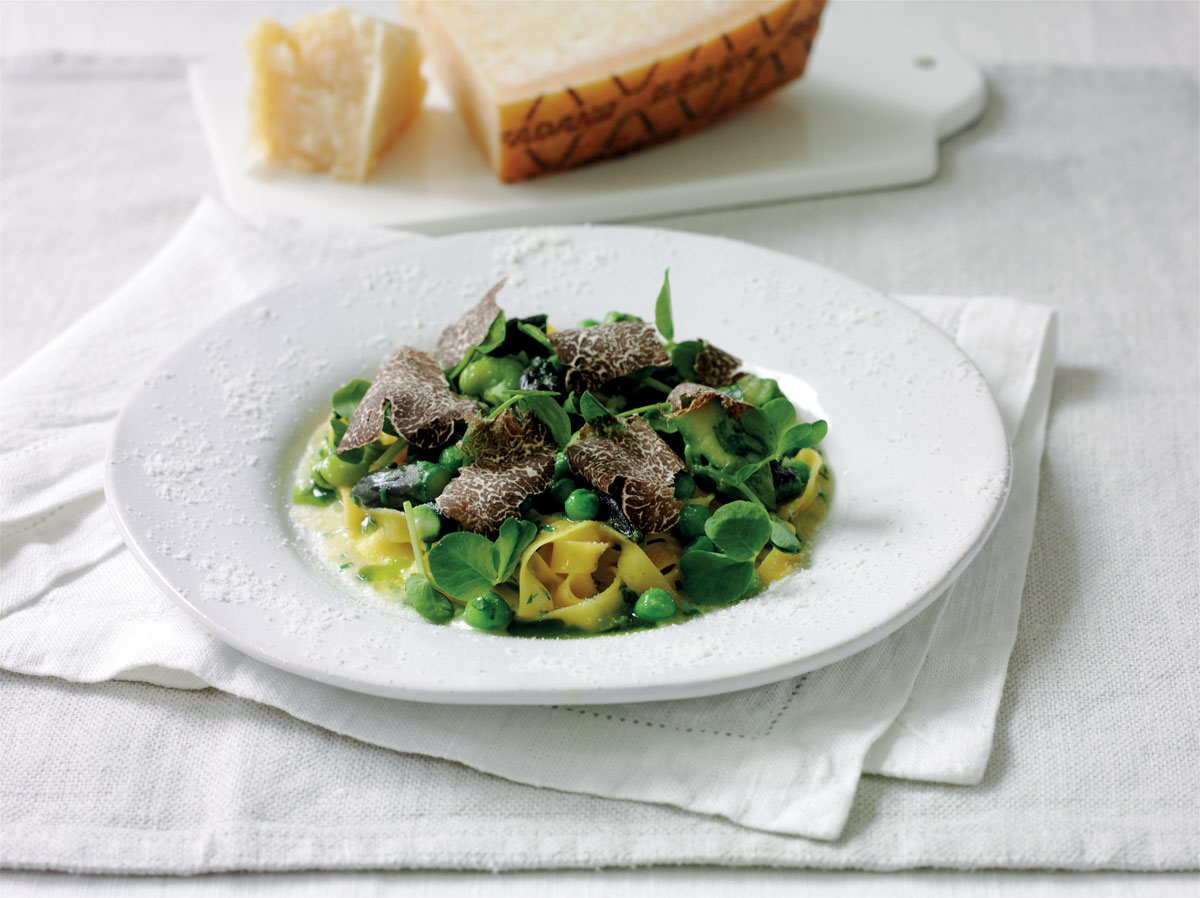 Ingredients
320g fresh fettuccine pasta
80g Grana Padano Riserva
250g fresh peas
250g fresh raw broad beans (skinless)
20g chopped shallots
4 asparagus spears, sliced into small chunks
40g butter
5g pea shoots
12g truffle shavings (optional)
Splash of extra virgin olive oil
Preparation
Sweat the shallots with extra virgin olive oil and half of the butter. Put the pasta, broad beans and asparagus in salted boiling water for a couple of minutes.

Remove the pasta and vegetable with a slotted spoon (reserving the water) and put in the pan with the shallots. Mix everything together. Remove the pan from the hob immediately.

While the vegetables and pasta are still hot, add the Grana Padano and butter and mix together vigorously to create an emulsion. If the mix appears too dry, add some of the reserved water from the pasta.

Serve, garnishing with pea shoots, Grana Padano shavings and optional truffle shavings.