Posted on
2 December 2019
Grana Padano Honeycomb with Roasted Tomatoes, Rocket and Hazelnut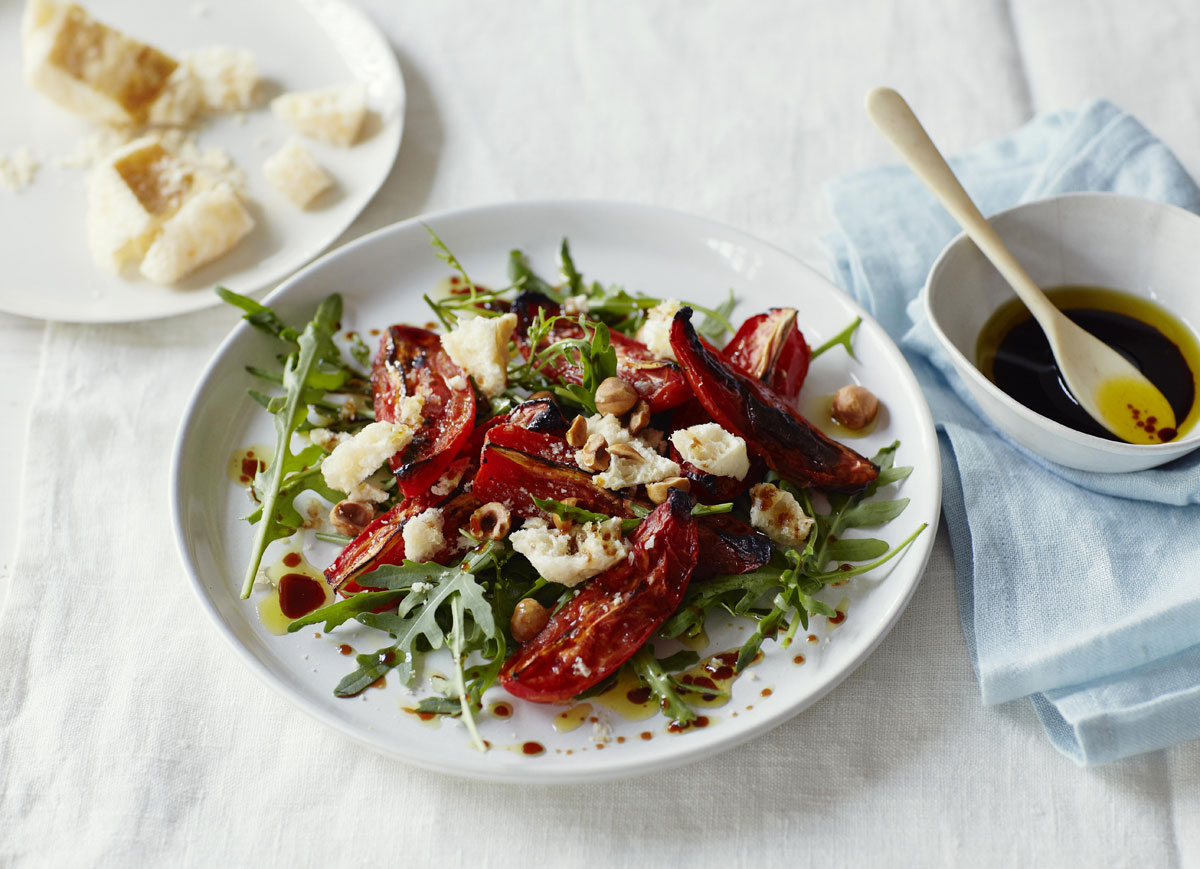 Ingredients
6 San Marzano tomatoes, quartered
Salt and freshly ground pepper
1 tsp icing sugar
100g Grana Padano rind
A handful of hazelnuts, roasted and halved
40g mosto cotto (grape must syrup)
40g olive oil
100g rocket leaves
Preparation
Preheat the oven to 190˚C. Place the tomatoes on a baking tray lined with foil. Sprinkle with salt, freshly ground pepper and the icing sugar. Bake for 20 to 25 minutes.

Now turn the grill to maximum and cook the tomatoes close to the grill for another 15 to 20 minutes, until the skin is well charred. Leave to cool.

Cut the Grana Padano rind into 4 equal pieces and place on a plate. Microwave on high for 1 ½ minutes until the rind puffs up. All microwaves work differently so you might have to experiment with the cooking time. Leave to cool.

Pour the mosto cotto into a bowl and season with salt and freshly ground pepper. Pour the olive oil on top but do not mix. You want to end up with drops of mosto cotto dotted in the olive oil rather than an emulsion.

Divide the rocket leaves between the plates and arrange 6 tomato quarters on top, garnished with crushed Grana Padano honeycomb and hazelnuts. Take a big spoonful of the dressing and drizzle it on top of the salad.