Posted on
2 December 2019
Grana Padano Riserva soufflé with fruit mustard & poached pears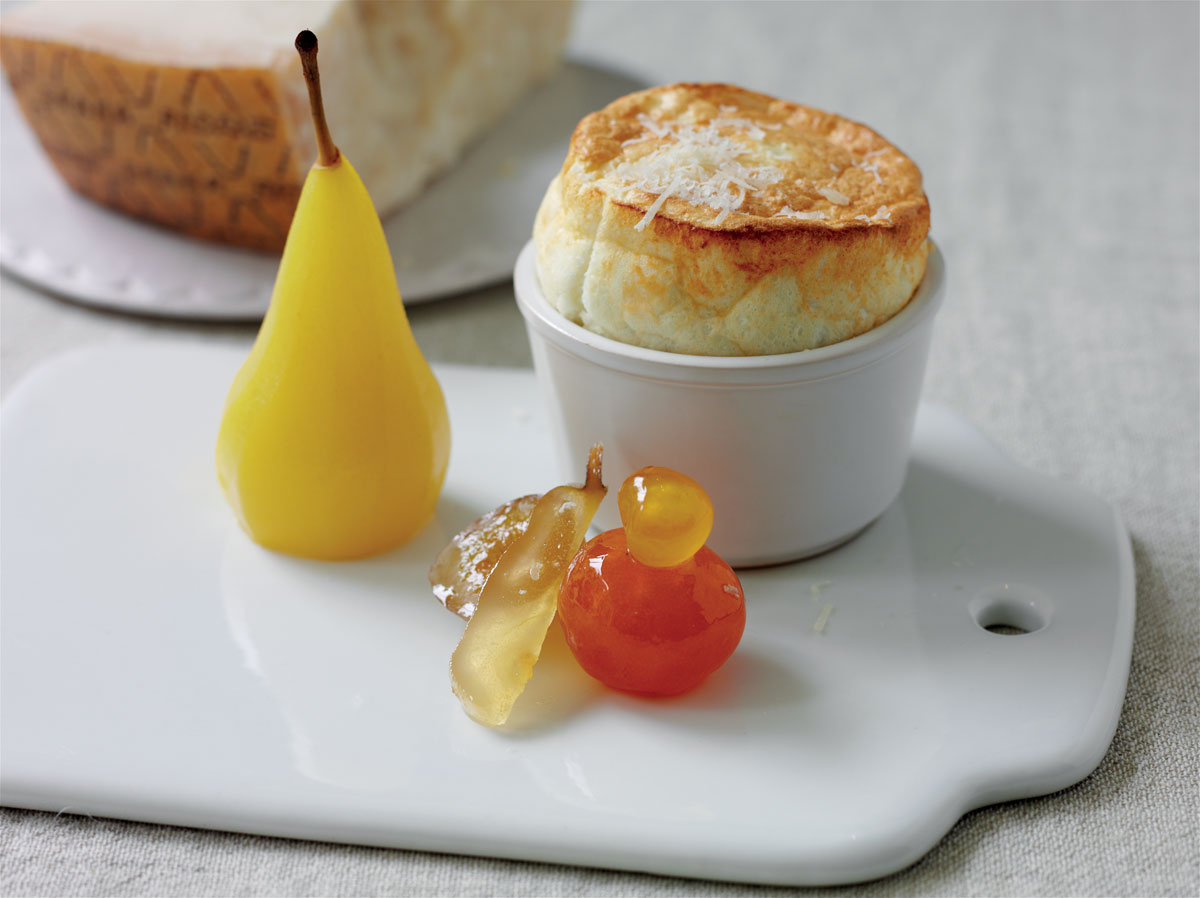 Ingredients
4 pears
1 litre water
275ml white wine
1 stick of cinnamon
2 small bags of saffron
1 tablespoon Demerara sugar
100ml double cream
400ml milk
25g butter
70g 00 flour
75g Grana Padano Riserva
4 egg whites
Pinch of salt
Pinch of nutmeg
Jar of fruit mustard
Preparation
Lay the pears in a pan and cover with the water and wine. Add the cinnamon stick, saffron and sugar and bring to the boil. Remove the pan from the heat immediately and allow to cool. Once cool, serve alongside your soufflé.

Pre-heated the oven to 185°C. In a pan, mix the melted butter and 00 flour to make a roux. Mix in the cold milk, nutmeg and salt and bring to the boil. When the mixture reaches boiling point, remove the pan from the heat.

Mix in the Grana Padano and leave to cool. Once cool, transfer to a mixing bowl and stir lightly to soften. In a separate bowl whisk the egg whites until firm, then gently fold into the roux mix.

Grease 4 ramekin dishes (approx. 8cm diameter) with butter and dust with grated Grana Padano. Pour the mix into the ramekins and bake in the pre-heated oven for 12-15 minutes. Serve with poached pears and fruit mustard.