Homemade All-Natural Peanut Butter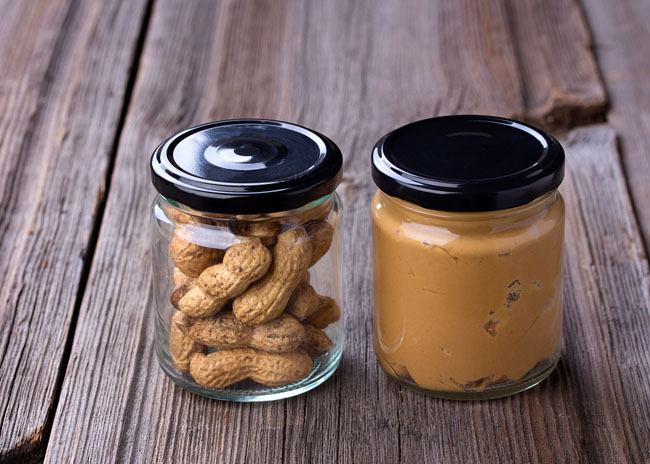 Ingredients
2 cups of peanuts – organic if possible
1 tsp of sea salt
Preparation
1. Preheat the oven to 180 degrees C. Place the peanuts on baking pan and roast for 15-20 mins until they are golden. If your peanuts are already roasted, skip this step.

2. Let them cool for 10 minutes.

3. Place peanuts in the blender along with the salt for about 5 minutes until they reach a smooth consistency.
Cooks Note
Contributed by Rana from Zaatar and Quinoa.