Posted on
10 September 2015
Lentil Salad by Iris Abu Dhabi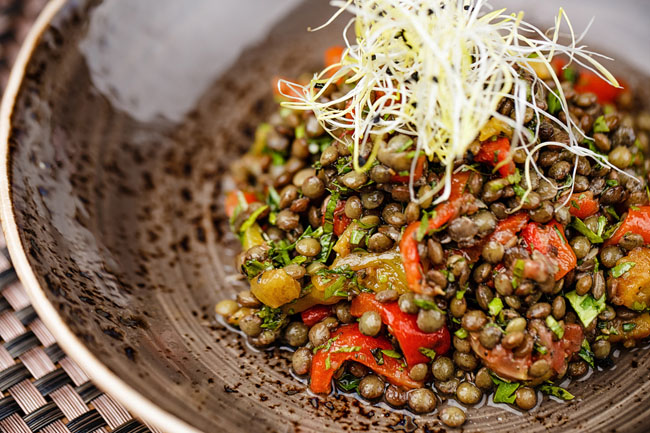 Ingredients
Serves 4
1 cup chopped red onion 3 fresh parsley sprigs plus 1/2 cup chopped fresh parsley 2 garlic cloves, minced 1 cup dried brown lentils 2 tablespoons olive oil 3 tablespoons balsamic vinegar 2 teaspoons Dijon mustard
Preparation
Bring medium saucepan of water to boil. Add onion slices, 3 parsley sprigs and 1 minced garlic clove and bring to boil. Stir in lentils. Reduce heat and simmer uncovered until lentils are just tender, about 20 minutes. Drain. Discard onion and parsley.

Stir oil, vinegar, mustard and remaining garlic in small saucepan over low heat until just warm (do not boil).

Place warm lentils in bowl. Add chopped onion, chopped parsley and warm vinaigrette

toss to coat. Season with salt and pepper. Serve warm or at room temperature.