Posted on
16 February 2015
by
Mafaza Haleem (TheRecipeWriter)
Mini sugar free sweet pancakes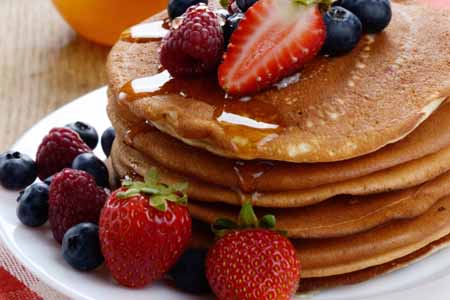 Ingredients
1 cup flour
2 eggs
2/3 of a cup of milk
1/2 teaspoon baking powder
1/2 teaspoon salt
2 tablespoon olive oil
A pinch if cinnamon powder
1/3 of a cup of kithul or honey
Preparation
1. Beat eggs with milk and olive oil

2. Stir in the honey or kithul and cinnamon powder along with salt and

baking powder.

3. Beat in the flour stirring continously

4. Pour 1/4 of the batter on a greased pan and cook both sides until

slightly golden brown.

*Serve warm as it is or with some fresh whipped cream and some fruits

Enjoy!