Posted on
2 December 2019
Orzotto With Tuscan Sausage, Pumpkin, Grana Padano and Porcini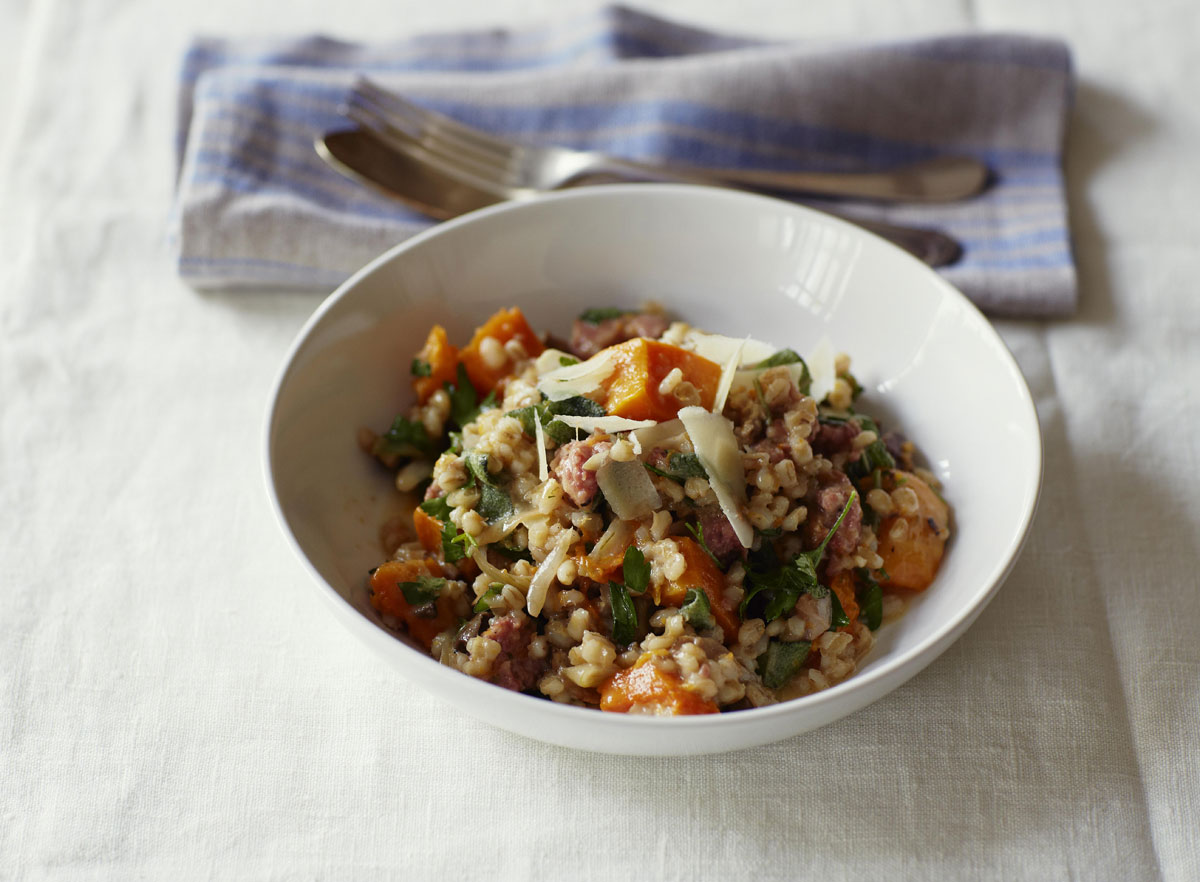 Ingredients
150g orzo or pearl barley
2 tbsp olive oil
35g griotte onion or spring onions, chopped
200g Tuscan sausages
350g pumpkin or butternut squash
1 sprig of rosemary
125ml white wine
About 150ml chicken stock
150g porcini mushrooms, roughly chopped
20g butter
60g Grana Padano Riserva 24 months, grated, plus s
2g each sage and parsley, roughly chopped
Salt and freshly ground pepper
Preparation
Place the orzo in a saucepan. Cover with 600ml of water and bring to a boil. Reduce the heat and simmer gently for 25 minutes. Test the grains, they should be soft but still chewy. Drain and season with salt.

In a sauté pan, sweat the onion in one tablespoon of olive oil for a few minutes with a pinch of salt, until soft.

Turn the heat up, add the pumpkin or butternut squash and sausage and cook until the sausage turns brown and the squash is slightly caramelized. Add the white wine and let it evaporate.

Add barley and stock and simmer for 15 to 20 minutes, until the squash is soft. Add a bit more stock if needed.

Meanwhile in a small frying-pan, pan-fry the porcini in the rest of the olive oil, for a few minutes. Season and add to the orzotto. Then add the butter, Grana Padano and herbs and stir well.

Adjust the seasoning if needed, then divide between the serving plates and top with shavings of Grana Padano.