Raw Banana Kofta -Famous in Bengali households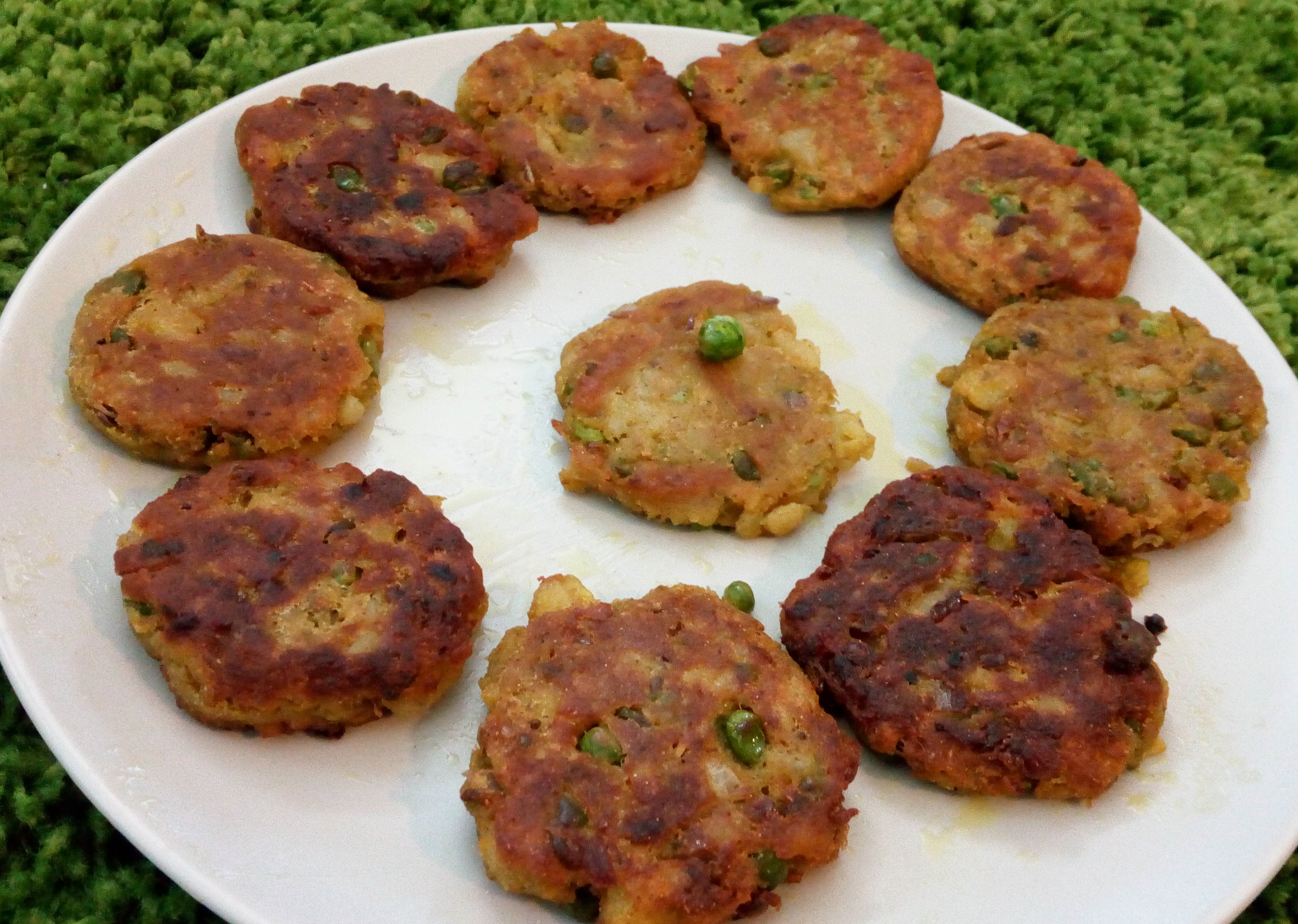 Ingredients
2 raw bananas,ginger garlic paste,gram flour
Green peas 50 gms,cumin powder 1 teaspoon ,salt
Chopped onion , refine oil
Preparation
1st step - cut the bananas into 2pieces & place it in a cooker to boil until it gets cooked soft. 2) take a nonstick pan and put 2tblspoon of oil. 3)Add the chopped onions & fry until golden brown. 4)To it add 1tblspoon of ginger garlic paste and fry

5) Add 1/2 teaspoon of turmeric powder & 1teaspoon of cumin powder,1teaspoon of salt and stir it well. Once the masala gets cooked properly turn off the stove. 6) peel the boiled raw bananas and smash it properly in a bowl along with green peas.

7) Add the cooked masala try to it and mix it well .8) Add one tablespoon of gram flour so that we can bind it well while making flat doughs.8)Take a pan and heat the oil in it. 9)Start adding the flat round dough in the oil & deep fry it until brown

10) place the crispy banana koftas on tissue so that excessive oil gets soaked.Serve hot with coriander chutney .
Cooks Note
Don't over boil the bananas and add gram flour as required to bind the koftas to a dough.