Strawberries & Cream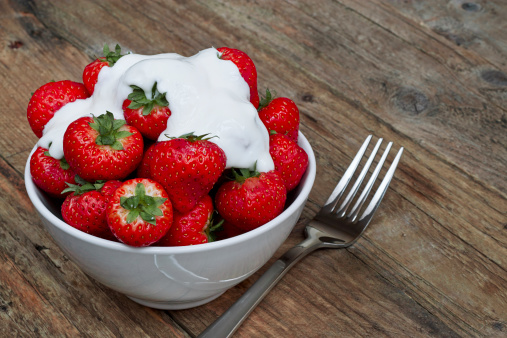 Ingredients
- 1 ½ cups strawberries, rinsed, hulled, and halved
- 2 teaspoons sugar
- ½ cup heavy whipping cream
Preparation
To make:

- Divide the berries into 2 bowls, and sprinkle each with a teaspoon of sugar.

- In a medium bowl, use a whisk to whip the cream until it has fluffed up a bit, but still has soft peaks.

- Spoon the cream onto the berries and serve immediately.

As easy as 1, 2, 3...
Cooks Note
Summer is all about simple pleasures, and here's one straight from Wimbledon into your kitchen. Strawberries and cream have been served at Wimbledon for decades, and England's most famous fruit has had a long standing relationship with the Grand Slam.