Posted on
26 November 2012
Tomato Soup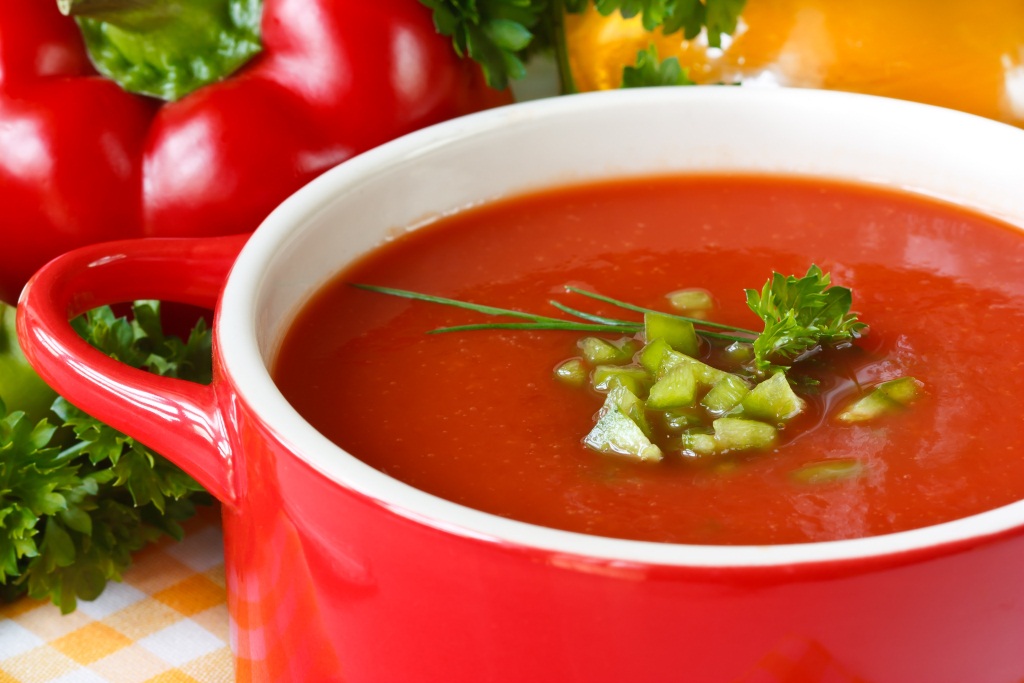 Ingredients
For the stock:
1 quart vegetable stock
2 tins chopped tomato
½ tsp. fennel seeds
½ tsp. of anise seed added
For the soup:
½ oz. of extra-virgin olive oil
1 onion, diced
Pinch of salt
1 tsp. ground anise seed
1 tsp. ground fennel seed
4 garlic cloves, minced
2 carrots, diced
2 medium-sized fennel bulbs, julienned
4fl oz. dry sherry
2lb. tomatoes, peeled, seeded, and pureed
Pepper to taste
Sugar
Preparation
For the stock: Combine all the ingredients in a stock pot and keep warm over a low heat.

For the soup: In a soup pot sauté onions, ground fennel and anise in the oil until the onions are soft. Add the remaining vegetables, cover and cook over a medium heat until the vegetables are tender (5-7 minutes).

Pour in the sherry and allow it to evaporate and reduce. Do not cover the pot at this time. Add the stock to the vegetables and cook on a low-medium heat for 30minutes. Season to taste and add a little bit of sugar if the soup has too much acidity.