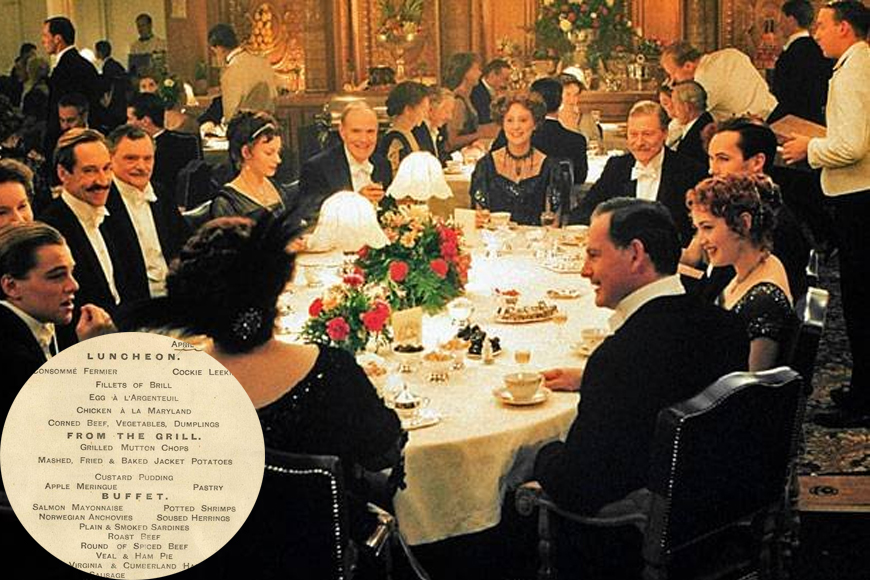 It's been over a century since the unsinkable Titanic became an ironic victim of its own name and went down with more than 1500 lives.
This deadliest maritime disaster is forever etched into our memories, all thanks to James Cameron's epic love saga between Jack and Rose (Leonardo Di Caprio and Kate Winslet) in the 1997 movie, Titanic. From the iconic iceberg clash to lavish dinners — this is one movie that will we're never letting go.
On its 105th anniversary this 15th April, we came across the last meal that was served on the ill-fated cruise.