10 of Dubai's Most Unique Ice Cream Flavours and Desserts
Swap your vanilla and chocolate with these unique, must-try ice cream flavours and desserts in Dubai

As the temperatures soar in the UAE, so do sales of a snack for which expat residents have a major sweet spot for: ice cream.
With the warm climate and long summers, it's no surprise that cold desserts are a favourite treat for many. While you may already be familiar with flavours like chocolate chip and pistachio, there are plenty of other out-of-the-ordinary ice creams in Dubai to be discovered.
Check out these Dubai cafes, restaurants, and scoop shops serving up unique ice cream flavours and desserts to try through the hot summer.
1. Charcoal ice cream with edible gold
Found in Scoopi Cafe, Jumeirah, you can explore luxe black truffle ice cream, charcoal ice cream with edible gold flakes, or even the UAE's most expensive ice cream on the menu: the black diamond, which is a whopping AED 3,000 sundae!
The black diamond ice cream sundae is made with 23-karat edible gold, black truffles, saffron, and vanilla beans.

2. Emirati ice cream made with camel milk
If you're lactose intolerant, or concerned about all those calories that comes with ice cream, turn your tastebuds to Nouq - an Emirati ice cream brand that's low on calories and filled with nutrients.
All of their ice creams are made with camel milk, and feature local-inspired flavours such as Emirati dates, baklava, and Arabic mastic.

Image credit: @nouqdubai / Instagram
3. International ice cream flavours
The Ice Cream Lab is displaying international flavours throughout the summer. From Thai ice rolls to the UK's Pan-n-Ice, you don't want to miss out!
They've also recently broke the Guinness World Records for "Most Varieties of Ice Cream on Display", with over 1,000 unique flavours!

4. Ice cream burgers
Modeled after one of Dubai's favourite items on the menu, the ice cream burger from Pickl features a scoop of ice cream between two deep-fried, cinnamon and sugar coated burger buns.

Image credit: @eatpickl / Instagram
5. Hibiscus flavour sorbet
If you're looking for another guilt-free snack to hit that sweet spot, local handcrafted ice cream seller Canvas Gelato offers hibiscus flavour sorbet.
Dairy-free, has Vitamin C, and is lower in fat and calories, the hibiscus tea sorbet is available by WhatsApp order.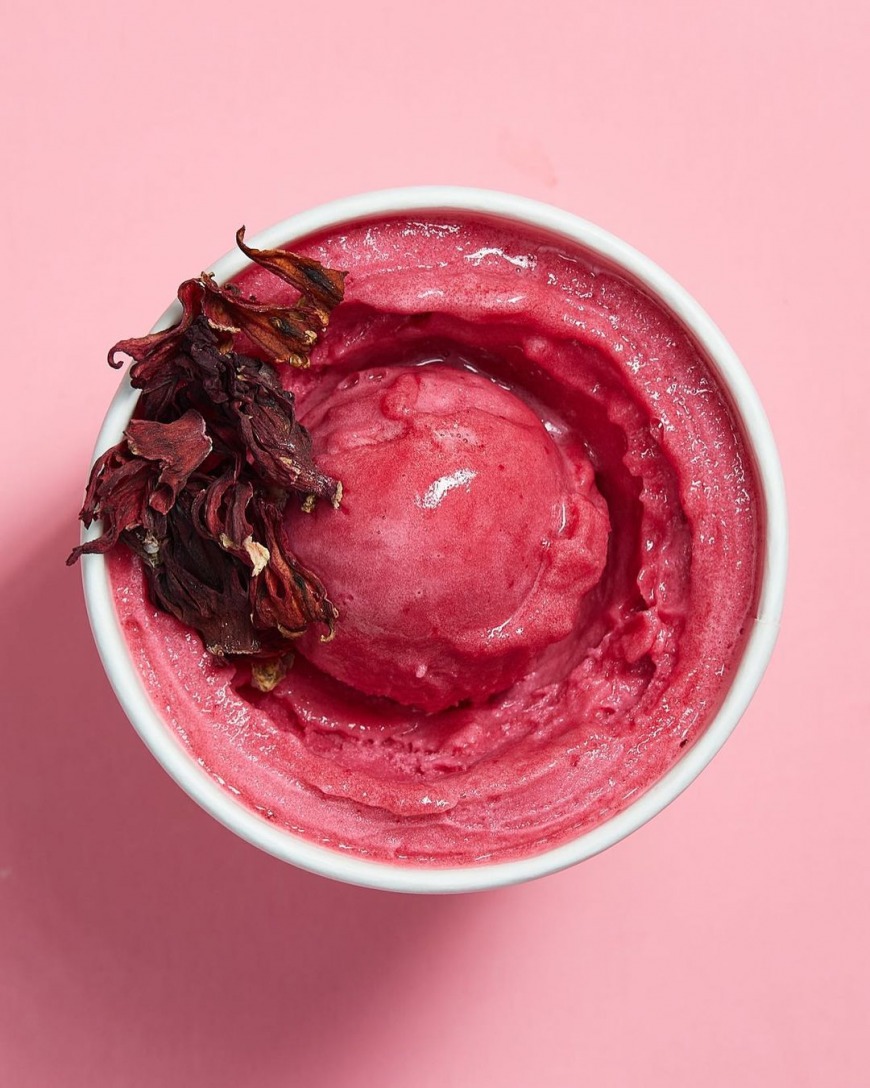 Image credit: canvas.gelato / Instagram
6. Black sesame gelato
Here's another fun, guilt-free, and innovative flavour to try in Dubai: black sesame gelato. Also available from Canvas Gelato, don't be fooled because by its grey-hue. This sweet scoop is flavourful and will light up your tastebuds!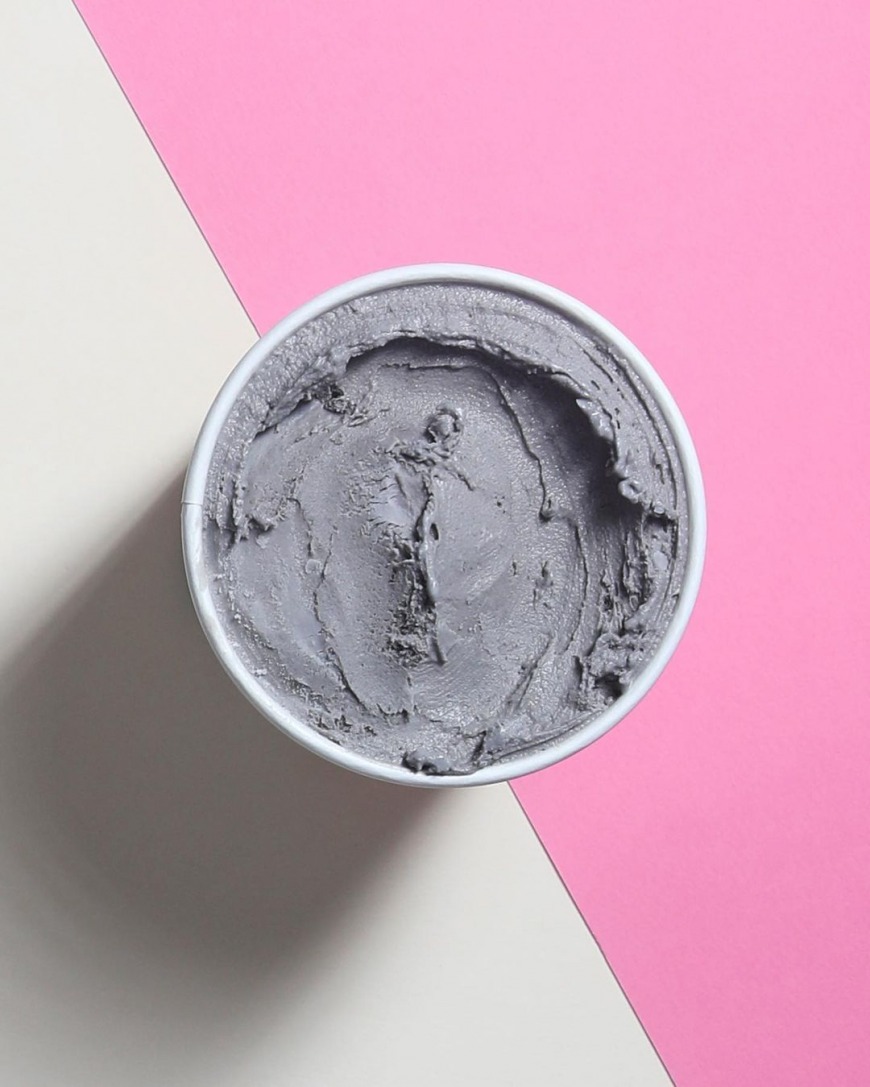 Image credit: canvas.gelato / Instagram
7. Cotton candy cloud ice cream
Head on down to La Mer, Dubai and visit the iScream shop. Once there, ask for the "Mrs. Sugar's Burrito" and you'll receive a vibrant candy floss cloud stuffed with ice cream and toppings of your choice.
You can also ask for the "iScream Cloud", which consists of your choice of ice cream engulfed in cotton candy.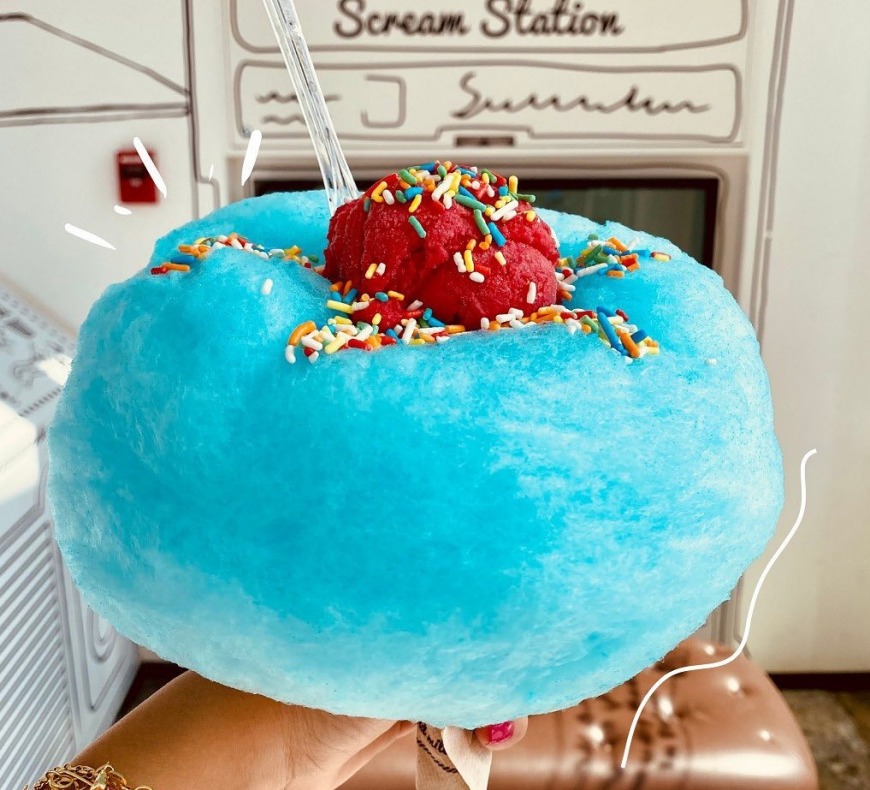 Image credit: iscreamuae / Instagram
8. Wasabi ice cream
Anyone who's ever had sushi would understand why we're a little on the fence with this one.
Available in iScream stores in the UAE, the bold can try wasabi-flavoured ice cream, a spicy flaming twist on the summer treat we know and love.

9. Ketchup ice cream
You read that right. iScream's ketchup flavoured ice cream may be one of the strangest surprises to hit your taste buds.
Might as well bring some French fries while snacking on this unique flavoured ice cream!
10. Curry ice cream
How do you like your curry? At iScream in La Mer, you can expect your curry to be creamy and astonishingly flavourful. Maybe with some rainbow sprinkles on top, too.
So if you love eating this popular Indian dish, you might be happy to try their curry-flavoured ice cream!