Best Places to Watch the Super Bowl in Dubai
Staying up for the Super Bowl next Sunday? Here's the best places to watch the game
Posted on
30 January 2019

The biggest American Football game of the year is happening on Sunday...
The 53rd annual Super Bowl will return to screens across Dubai in the early hours of the morning - and for those planning on staying awake to watch the game, there's some great places to go to.
Super Bowl LIII will see the Los Angeles Rams play the New England Patriots at the Mercedes-Benz Stadium in Atlanta, USA. It's going to be the first Super Bowl played at this stadium, but the third in Atlanta.
It's not just about the game, as the popular half time show will see US pop group Maroon 5 headline - an honour that has previously been given to the likes of Lady Gaga, Beyonce, the late Prince, Madonna and Coldplay to name a few.
When is the Super Bowl LIII?
This year's Super Bowl will take place on Sunday 3rd February - kickoff time is 6:30pm Eastern Time (ET) in the USA, which is 9 hours behind Gulf Standard Time.
This means fans will be watching the match at 3:30am on Monday 4th February here in Dubai.
Where to watch the Super Bowl in Dubai
If you don't mind staying up late into the early hours of the morning, here's some great places to watch the 2019 Super Bowl in Dubai..
Spike Bar at Emirates Golf Club
This popular Dubai golf club is putting a special party on for this year's Super Bowl. Gather your friends during the early hours of Monday morning from 3am until 7am and enjoy an all American breakfast buffet for just AED 75 each, including soft drinks and coffee/tea.
There'll be 16 screens dotted around the venue, plus an extra large three-metre screen on the outdoor terrace so fans won't be craning their necks to see all the action.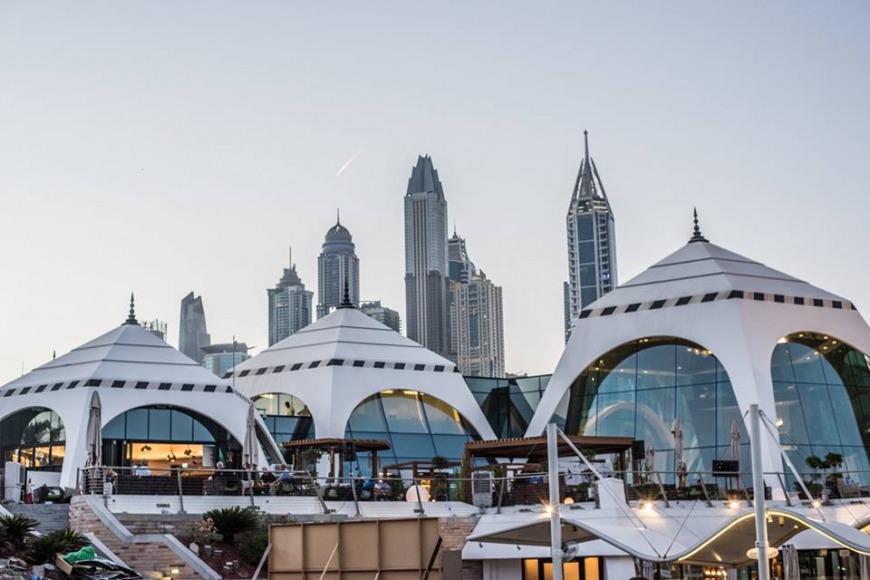 One of Dubai's top sports bar is going BIG for the 2019 Super Bowl. The Baggot at McGettigan's will be decked out with a huge screen, HD TVs and plenty of seats. Complete your Super Bowl Sunday with a beer bucket deal, chow on the signature McGettigan's wings and burgers or fill up on their bites menu.
Doors will remain open from Sunday night, and it's free entry.
Kickers, Dubai Sports City
Promising a Super Bowl Sunday experience that's live and loud, this popular Dubai sports bar in Dubai Sports City is offering patrons several deals to complete their Super Bowl game. Enjoy a 2.5L tower of Bud for AED 195, a bucket of 6 bottles of Bud for AED 169 and add 6 hot wings for AED 25 or 12 for AED 43.
Watch the world famous Super Bown and enjoy free flowing beverage packages and special football food platters at La Mer's sports bar, Stars N Bars. Watch the game across both floors of the venue thanks to their 17 TV screens and the 160" BIG screen.