Dubai Restaurants to Serve Food and Alcohol During Ramadan
It'll be the third year running it's allowed, especially now the Holy Month is closer to tourism season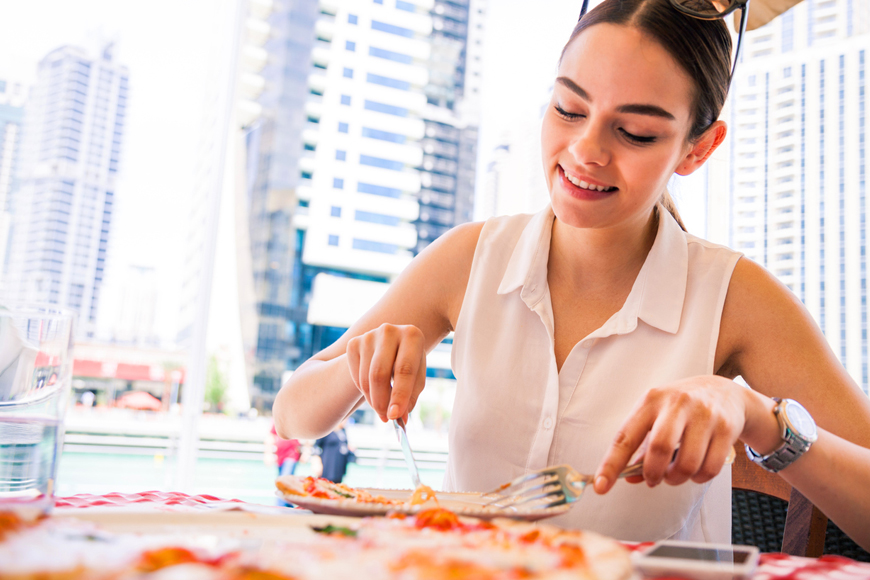 Dubai's restaurants and bars will be serving alcohol and food during Ramadan 2018, reports have confirmed.
Select bars and restaurants in Dubai will be able to offer both alcohol and food during the day for the third year running during the Holy Month of Ramadan.
The decision to relax licensing rules during Ramadan has come due to the fact the Holy Month is shifting closer to the emirate's peak tourism season every year.
SEE ALSO: Dates and timings you should know for Ramadan 2018
The city's tourism authority told The National, that there is a need to "strike the balance" to ensure residents and tourists are catered for while ensuring there is respect given to those fasting and observing the Holy Month.
Ramadan 2018 is expected to begin on or before the 17th May, 2018.
The decision to relax the licensing laws was first trailed in 2016, with a small number of bars and hotels able to apply for permission to open during daylight hours. Before then, establishments were typically closed until around 7pm.
A welcomed decision by the hospitality industry
The flexible licensing rules in Dubai during Ramadan have been welcomed by the hospitality industry. Especially as the Holy Month, which moves 10 days forward every year, moves into the spring and tourist season for the city.
Of course, the relaxing of rules still has its restrictions; food and drinks should be discreet for those who are open, and live entertainment is not allowed.
Local customs should still remain entirely respected throughout the Holy Month, and while operators may be able to serve food and beverage items, it's up to them to ensure it is kept away from the public eye and the sensitivities of Ramadan are maintained.
Be discreet, away from the public eye
Both tourists and residents must always remember, that while approved operators may be serving alcohol and food during daylight hours, the consumption of food, beverages and even smoking is prohibited in public.
SEE ALSO: The do's and don'ts of the Holy Month of Ramadan
On the streets, in malls, walking in your community or wherever else... Ensure that you do not consume anything during the day in Ramadan where a member of the public may see you.