Iris Yas Event Schedule For Abu Dhabi Grand Prix 2018
Finally, the schedule guide to the highly anticipated Iris Race Weekend has been released!
Posted on
13 November 2018

You've been waiting so long for this and finally, Iris Yas Island your go-to spot for dining and entertainment unveils the official schedule for the #IrisRaceWeekend // #AbuDhabiGP 2018
With its idyllic location overlooking the Yas Marina Circuit, Iris Yas Island is the ultimate destination for the pre and after-race hangout, featuring renowned sunset parties, evening drinks and DJ sets by some of the most renowned names in the industry.
THU NOV 22: Erick Morillo
#IrisRaceWeekend will feature "Best International DJ" award-winner and house music producer Eric Morillo on Thursday 22nd November.
#IrisYasIsland #AbuDhabiGP #IrisYasF1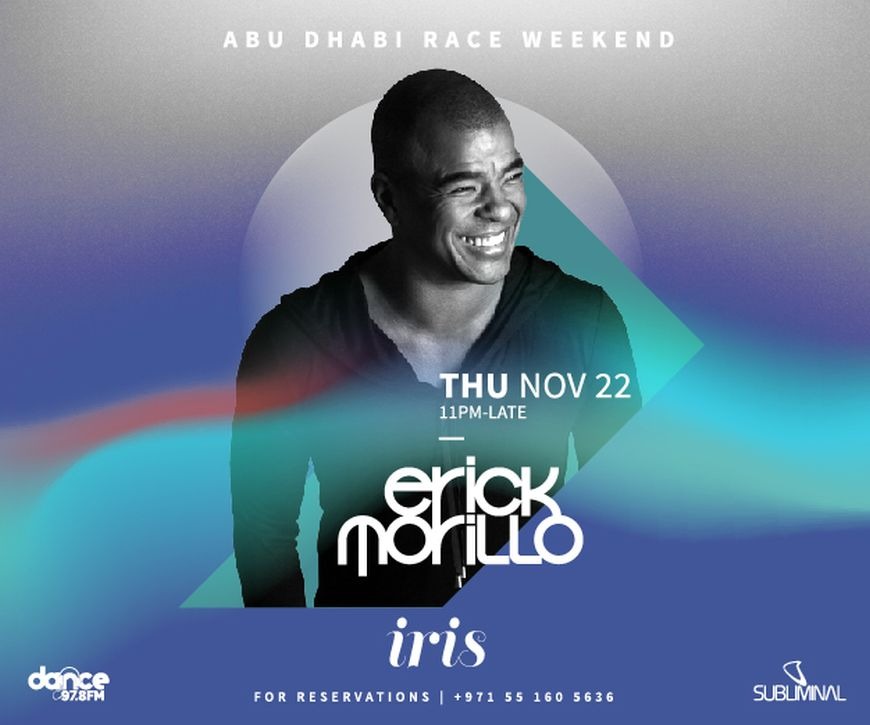 FRI NOV 23: Mahmut Orhan & Roger Sanchez
On Friday, 23rd November, #IrisRaceWeekend presents Grammy Award Winner Roger Sanchez who is best known for his blend of deep house, Latin, tribal and tech sounds.
#IrisYasIsland #AbuDhabiGP #IrisYasF1

SAT NOV 24: Sylvain Armand & Jean Claude Ades
On Saturday, 24th November, Sylvain Armand an eclectic artist designing beats swaying between house, deep house and techno will perform during the #SunsetSession and Billboard Dance chart topper and electronic music producer Jean Claude Ades will perform around 11PM.
#IrisYasIsland #AbuDhabiGP #IrisYasF1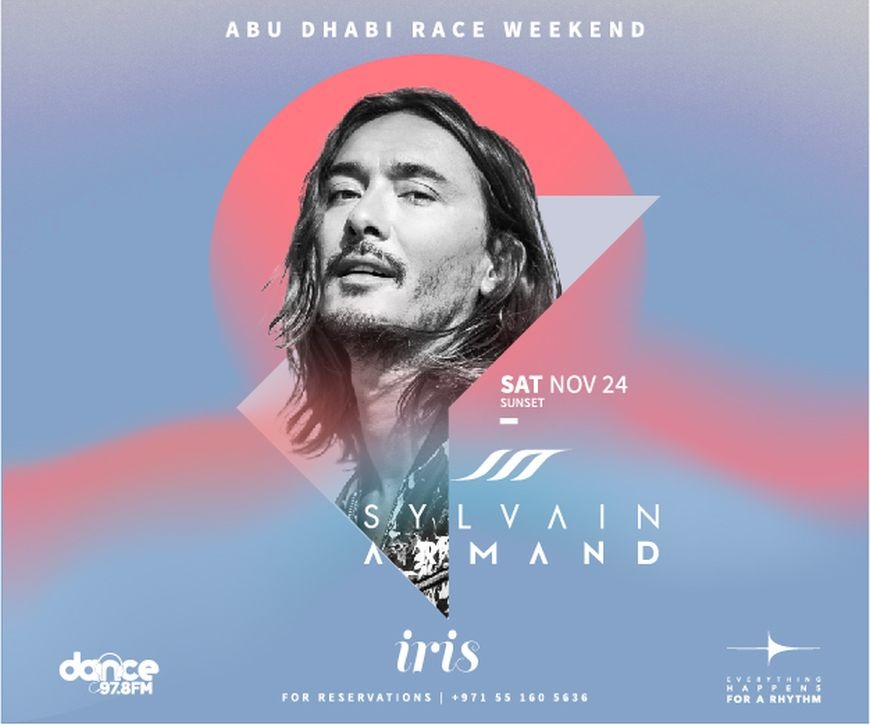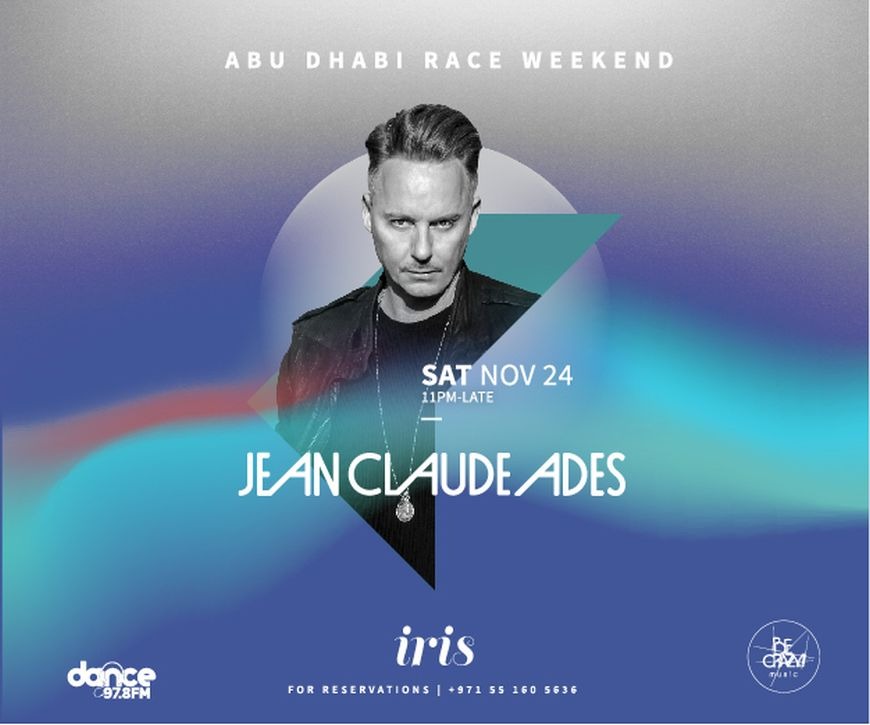 SUN NOV 25: Mahmut Orhan & Joseph Capriati
And on Sunday, 25th November on the big day itself, #IrisRaceWeekend will feature Mahmut Orhan and Joseph Capriati.
It will also feature one of dance music's most in-demand headliners, whose brand of slick and emotive techno, delivered with precision and flair, has become a staple highlight of the global club and festival circuit: Joseph Capriati
#SunsetSession #IrisYasIsland #IrisYasF1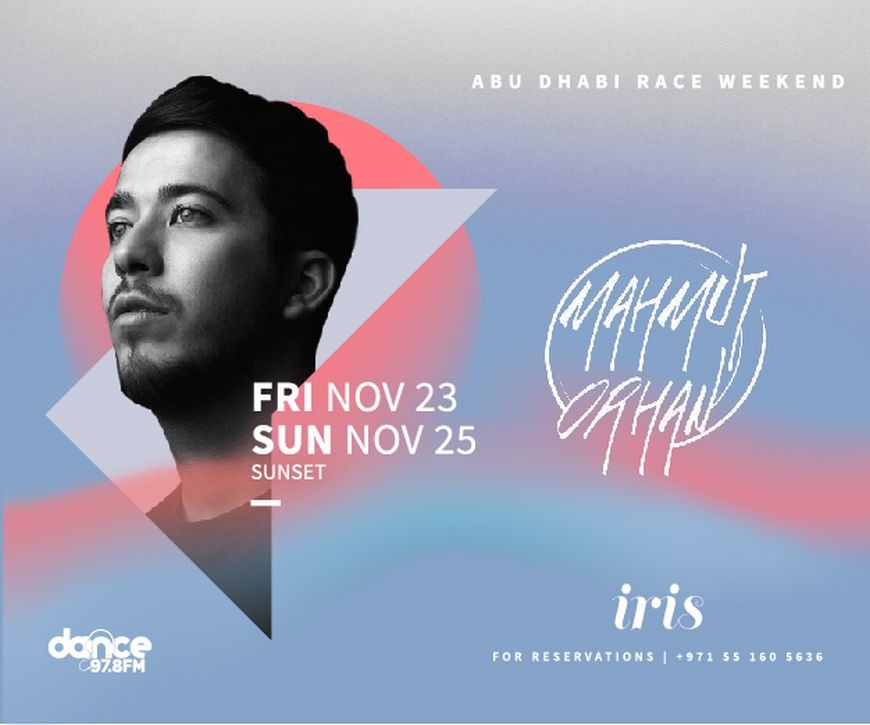 Reservations strongly recommended in advance: +971 55 160 5636