2 Minutes With Gino D'Acampo – Who Snacks On Wotsits And Loves His Pasta
We grill the chef on the important stuff...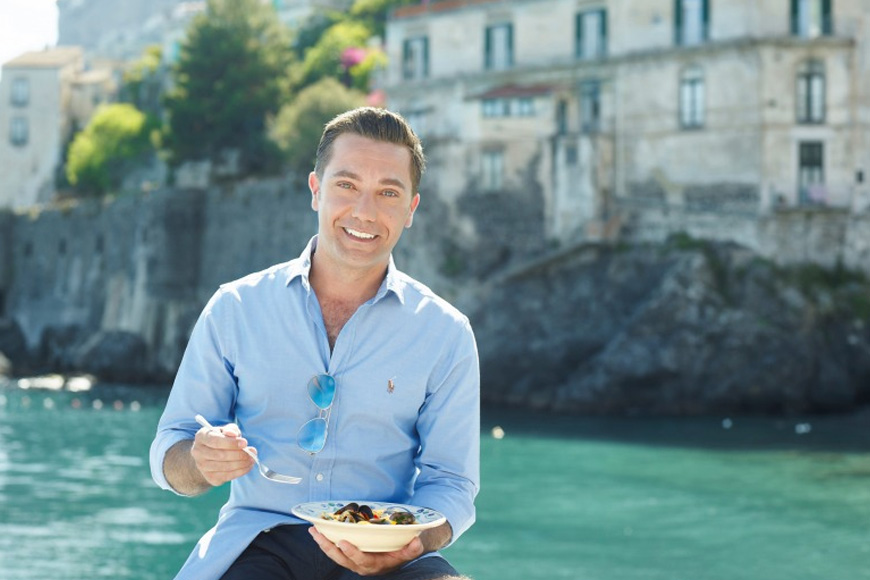 Cheeky chappie Gino D'Acampo is passionate about Italy and his food heritage – hence his last two cookbooks and accompanying ITV series, Gino's Adriatic Escape and Gino's Italian Coastal Escape.
The ultimate hangover cure has to be… There's nothing better than a fried egg and bacon toasted sandwich. I've tried everything. Because you need the protein of the eggs, the saltiness of the bacon and the carbs from the bread. You've got everything.
You can't stomach… Anything to do with coriander. I don't like coriander. I like Thai cuisine, but I don't like coriander. When there's any coriander, I hate it. To me, it overpowers the flavours too much. It has a soapy flavour which I don't like.
Your signature dish is… Anything to do with pasta. I don't have one specific one. Ask me to cook any kind of pasta, I know that I can do it. I have a passion for it.

Gino's Italy Coastal Escape: A taste Of Italy From The Aeolian Islands To Elba, by Gino D'Acampo, is published by Hodder & Stoughton, priced £20. Available online now.