These No-Fuss Chocolate Desserts Are Love At First Sight
Things get serious when chocolate is involved
Posted on
19 January 2017

This Valentine's Day, skip the hustles of planning a night out. Instead, whip up your seduction magic with these easy no-fuss chocolate desserts that taste as delicious as they look. 
After all, nothing says love better than a spoonful of chocolate goodness with a cherry on top.
1.

Molten Chocolate Mug Cake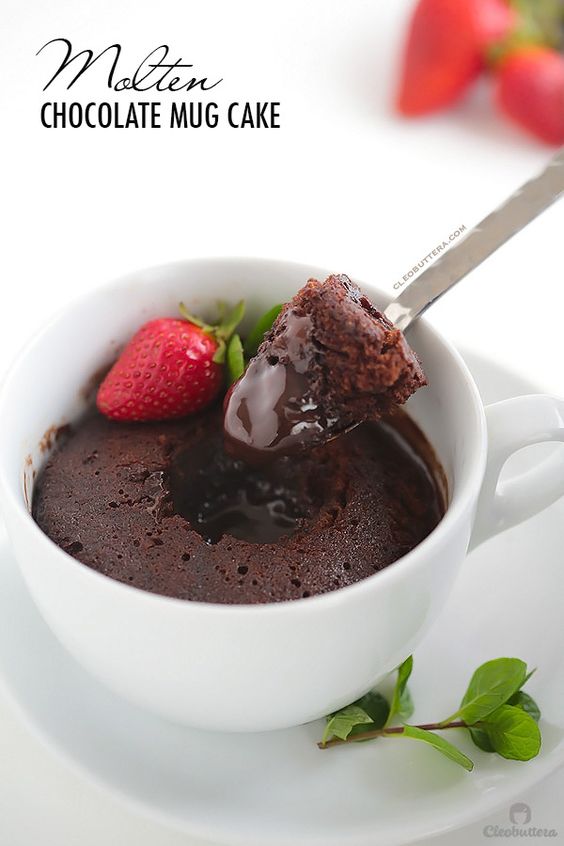 Image from Cleobuttera (Pinterest)
 
Molten chocolate mug topped with a vanilla ice cream scoop; do we need to say more? It really is as simple as mixing your regular chocolate cake ingredients (flour, cocoa powder, sugar, butter, eggs, cream) in a mug and popping it in the oven for five minutes. 
2.

Chocolate Banana Pudding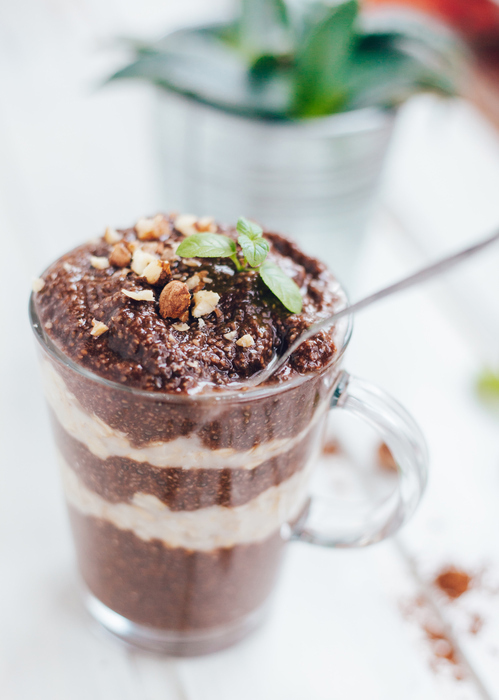 There should be a love song dedicated entirely to the divinity of mixing banana and chocolate. This perfect match of sweet flavours is decadence at its best. Try layering up chocolate pudding, thin crispy wafers, bananas and some nuts for an ultimate showdown to a romantic night.
SEE ALSO: 5 "I'm Running Late" Breakfasts You Can Cook In A Mug
 
3.

Fudgy Double Chocolate Skillet Brownies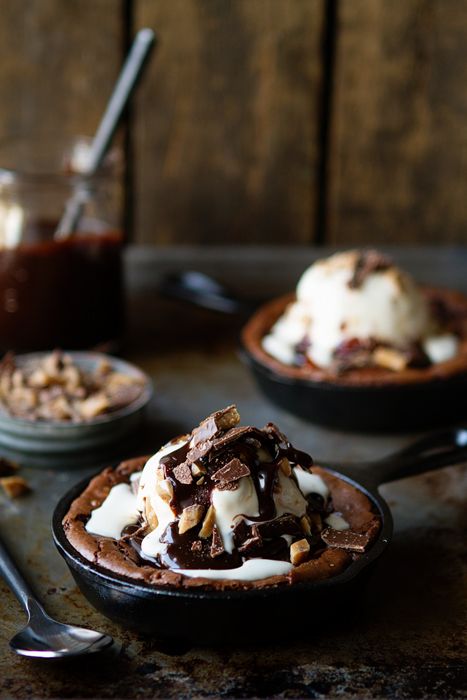 Image from Delish (Pinterest)
If you haven't mastered the art of oven baking then worry not – these gooey chocolate filled skillet brownies will save your day.  Mix up all regular brownie ingredients in a bowl, pour them in a skillet and let the coma-inducing desert come to life.  Top it with your choice of chocolate and nuts to make it even better!
4.

Chocolate Mocha Mousse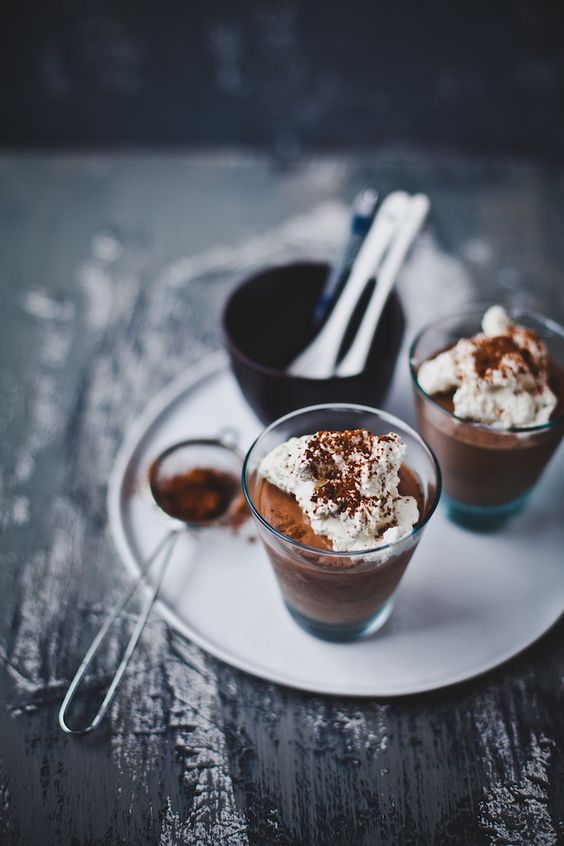 Image from Kankana|Playful Cooking (Pinterest)
Sheer indulgence in every bite – that's what a mug filled with chocolate mocha mousse is all about.  The creamy, almost bitter mocha flavour intensifies the chocolate goodness – in just over an hour.  
5.

Nutella Deviled Strawberries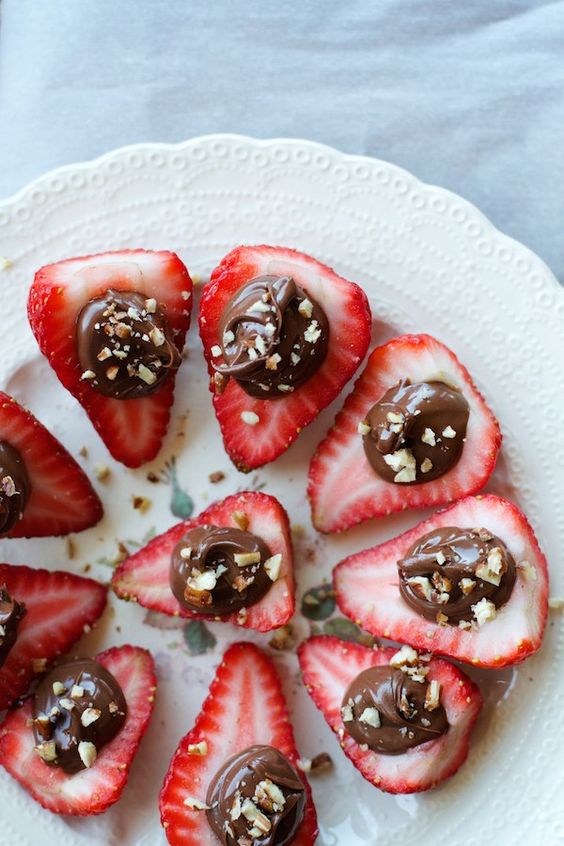 Image from Lauren's Latest (Pinterest)
 
How can anything related to chocolate end without Nutella? If you're really short on time and your first elaborated dessert has failed, you then go with the tried and tested Nutella stuffed strawberries – its pure unadulterated love!