Gennaro Contaldo: 'It's Always Special When You Make Time to Eat With Those Who Matter Most'
The chef and cookbook author is all about eating together.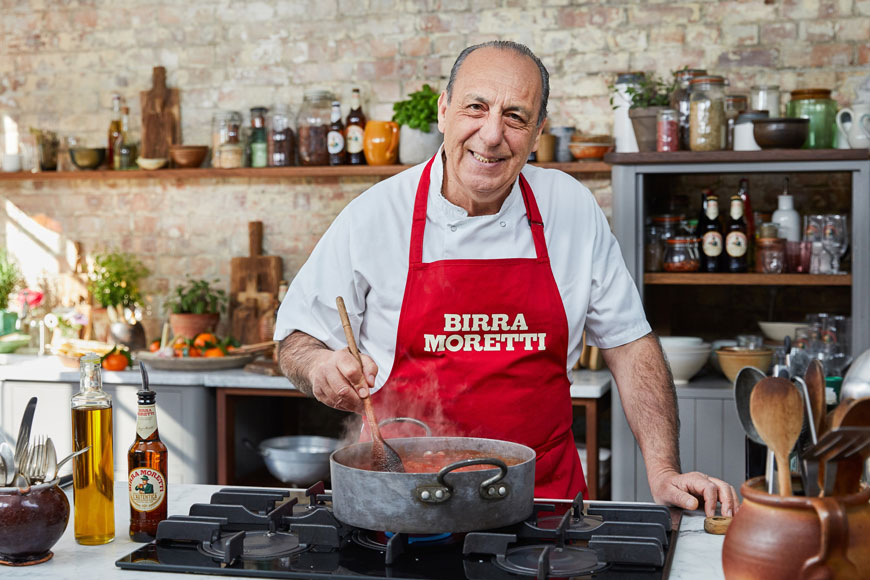 This summer, chef, restaurateur and Jamie Oliver's best mate Gennaro Contaldo, is hoping to bring a bit of Italian panache to dinnertime.
"Like all Italians, I'm passionate about food and drink, and think eating together is one of the best things friends and family can do," says Contaldo, 70, who was born in Minori, Italy.
As he teams up with Birra Moretti on a new pop-up restaurant (where you have to bring your own table) we threw some questions at him…
SEE ALSO: 11 Things You Only Know If You Like Eating Out Alone
What makes Italian-style dining so special?
What makes the dining experience so unique is how long we dedicate to it. It's a ritual for us – involving multiple courses, processes and most importantly, time for enjoyment. We are a highly-sociable bunch of people, and so it's really important that there's time between each course to keep the conversation flowing!
Why should families all eat together?
It's not just families – but groups of friends too! It's always special when you make time to eat with those who matter most, together, around a table, and enjoy great home-cooked food and talk about their day. I encourage everyone to try and do this as often as possible – with family, friends or your workmates. It's sociable and enjoyable and very normal in Italy!
What's your ideal moment for a beer?
At the end of a warm summer's day, underneath the pergola in my garden.
What do you most look forward to eating and drinking in the summer?
Barbecued meats and veggies, and lots of salads, like my chicken salad with preserved vegetables, which I created for the BYOT restaurant. With a cold bottle of Moretti, of course!