Posted on
21 October 2012
BBQ Lamb Chops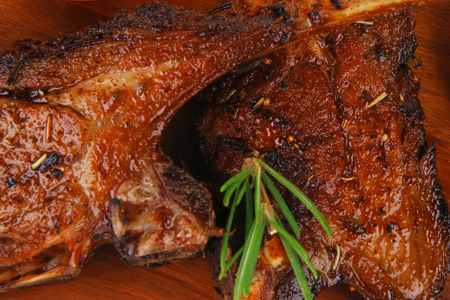 Ingredients
4 lamb chops
2 tsp olive oil
2 tsp dried rosemary
Salt and pepper
Preparation
Trim any excess fat off the lamb as the fat could cause flare ups, but leave just enough fat to enhance the flavour of the lamb.

Wash the lamb and pat it dry with a paper towel.

Brush both sides of the lamb with the oil, herbs and season.

Allow to stand at room temperature for 30 minutes.

Grill the lamb chops over an open heat.

Grill 4 minutes on each side.

Remove from the heat and allow to rest for 5 minutes before serving.