Caramelised Chicken Strips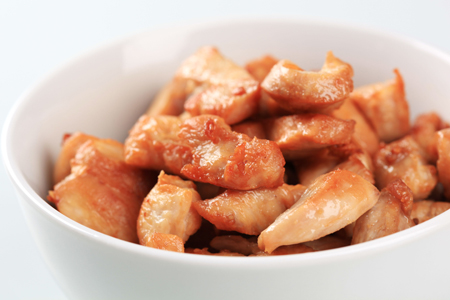 Ingredients
Chicken breast
Vegetable broth
Soy sauce
Sesame seeds
Paprika
Olive oil
Onion
Galic
Preparation
Cut the chicken into small pieces.

Then cut the onions and set aside.

In a small pan, warm the olive oil and garlic, saute.

Add the chicken and cook until caramelised.

Put the soy sauce then let it dry.

Add the vegetable broth and sprinkle some paprika and sesame seeds.