Carne Apache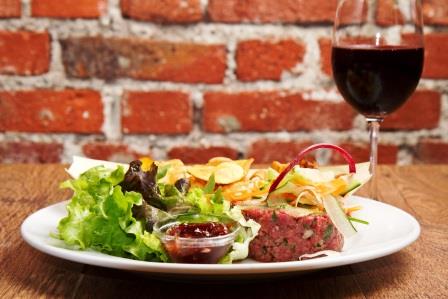 Ingredients
1 lb raw steak, chopped really small
1 onion chopped
1 tomato chopped
1 bunch of corriander chopped
2 jalapeno peppers chopped finely
the juice of 4 limes
6 tablespoons of Ketchup
3 avocados
Preparation
Mix the steak and lime juice, addthe tomato, onion, jalapenos, corriander and mix well, add salt to taste.

Once you have the mixture looking equally balanced in colors add the ketchup to help give it some nice

red color.

Cover and let marinade for about 4 hours mixing occasionally. Just before serving cut up the avocados

and mix in the Carne Apache. After about 4 hours the steak will be cooked (brown) in the marinade.

Serve on tostada shells, or on grilled tortillas.